Anna Gelderd
Senior Advisor for External Affairs
Oceana Staff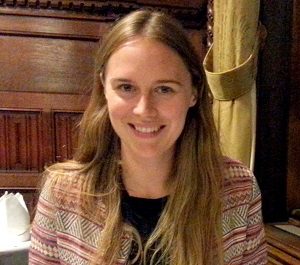 Anna is our Senior Advisor for External Affairs, supporting the Science and Strategy department to maximize impact for the ocean through effective communication with decision makers.
Anna leads the development of the Transparent Ocean Initiative's outreach and engagement strategy and works with global experts and stakeholders, across Oceana country offices, and in key international forums such as the UN.
 Specialising in the intersection of climate, nature and economic development issues Anna has extensive experience across the governmental, commercial, and non-profit sectors. Her previous roles include advising high-profile national and international decision makers, working at the United Nations headquarters in Geneva and New York, and serving as a strategic advisor to opposition Ministers in the UK Houses of Parliament including the Leader of the Opposition.
 Anna has a Master's degree in International politics and economics from the University of Cambridge and grew up in a big city in northern England where it takes several hours to reach the cold North Sea. Never one to shy away from a challenge, armed with a 'big t-shirt' as protection from the cold, she learned to swim on the polluted beaches of Robin Hoods Bay returning home to tell classmates in frequent school presentations why we must save our ocean. She has found her professional purpose working in ocean conservation, combining her interest in politics with her love of sailing, diving, and surfing and, when not in a suit talking to decision makers, she can be found by the sea wearing a t-shirt that now says Oceana.