Camilla Valadares
Director of Communications
Oceana Staff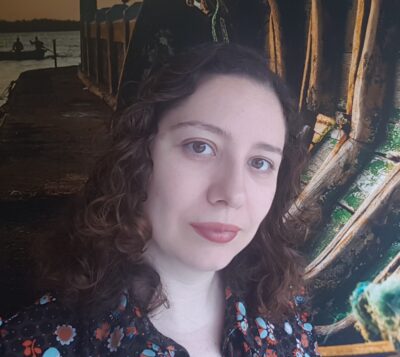 Since I was a child, documentaries about marine life enchanted me. I remember spent hours watching television shows on the public Chanel about different kinds of marine species. This universe touch me and inspire me deep in my heart. That so why be part of Oceana's team means a opportunity for my career an my personal life.
The impact of media in my life is very strong. I've worked in journalism and advertising. In my 16 years in these areas, I was a communication advisor for different kinds of organizations and worked with a lot of different themes. I had a chance of working with governments, companies, NGOs, for example. I could learn about human rights, sustainability and more than anything: like different social actors need to work together to build a better world.
To have a better world we need to change how we deal with and see the seas. Believe in that I came to Oceana. To collaborate with a big mission, learn and help different people and countries are trying change their relation with oceans.
During my experience working in the Brazilian Ministry of Environment I could know better the challenges for mankind learns to have a respectfully relation with nature. We already learned a lot, but there´s a long way ahead.
Oceans are a special challenge for Brazil. Continental proportions and huge coast and diversity shows the size of Oceana´s mission here. To protect marine life is essential for human existence and necessarily needs to go together with social inclusion and the understanding of economic value on the relation between man and ocean.
I believe that communication is one of the Keys for changing the world. It´s necessary to mobilize people, governments, companies, show their perspectives, debate and go to the real action for change.
Location: Brazil