CJ O'Brien
US Plastics Campaign Associate
Oceana Staff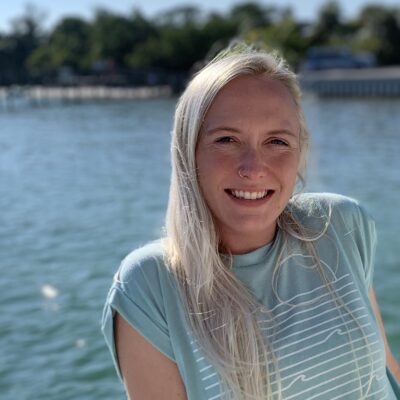 CJ O'Brien has worked in research and advocacy to protect the ocean from plastic pollution in the United States and Zanzibar, Tanzania.
She started off as a scientist studying microplastic, with work that has contributed to peer reviewed literature on the topic. Now, as the Plastics Campaign Associate at Oceana, CJ supports Oceana's work to pass policies that reduce the production and use of single-use plastic.
Before joining Oceana, she earned a master's degree in Development Practice from Emory University with a focus on Environmental Conservation and Monitoring and Evaluation (M&E). As a part of her master's practicum, CJ served as Oceana's Georgia Field Intern, where she led a winning campaign, that urged Emory University to commit to eliminating unnecessary single-use plastic by 2026 through signing the "Break Free from Plastic" Pledge. Emory became the first university to do so in Georgia and is Oceana's first official Plastic-Free Zone in the United States.
CJ has a B.S. in Biology from California Lutheran University. Her honors thesis explored the impacts of plastic on the digestive enzyme activity in marine mussels. CJ also studied abroad in Zanzibar, Tanzania with the School for International Training (SIT) where she studied the impacts of plastic in the Stone Town Harbor area.
Living in Florida most of her life, CJ has always been in love with the ocean. She enjoys SCUBA diving, exploring new places, and making memories with friends and family.