Gabriela Rodriguez
Executive Assistant to the Vice President of Development
Oceana Staff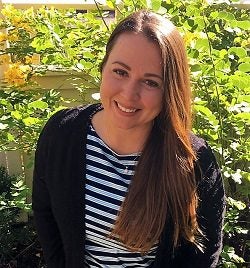 Gabriela Rodriguez joined Oceana as an Executive Assistant in December of 2017.
She holds a Bachelor's Degree in Public Administration with a minor in Legal Studies. Prior to joining Oceana, Gabriela was a paralegal in Florida for over six years. Her experience in the legal field coupled with her passion for conservation led to her collaboration in various lawsuits against the mistreatment of some of Florida's most vulnerable ecosystems.
Gabriela was born and raised in Puerto Rico where she spent most of her weekends snorkeling with her family in the beautiful waters of the Caribbean thus developing an immense love and respect for the ocean. She is thrilled to dedicate her career efforts and skills towards helping Oceana further accomplish its imperative mission.
Location: United States