Jason Cannon
Executive Assistant
Oceana Staff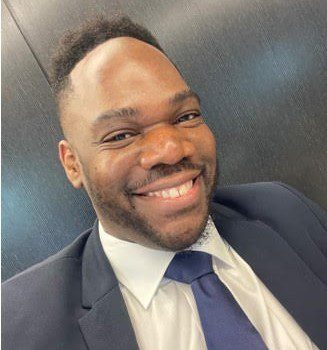 I would like to introduce everyone to Jason Cannon, our new executive assistant for the global marketing and communications team.
Jason is a DC native and lives in Prince George's County, Maryland.
For those of you familiar with the area, Jason went to Archbishop Carroll High School, and graduated from Crossland High School.
Jason has always loved fashion and studied for two years at the Art Institute of Philadelphia.
He began working for the D.C. government in 2016 as a workforce development program monitor for the Department of Employment Services.
Since then, he has worked as a service specialist for various companies in the Beltway area.
Most recently, Jason served as an office services assistant at Cassidy and Associates, a lobbying firm in DC, where he supported the chief operating officer, working between administrative services and office management.
Jason loves to be creative, and when he's not working, he loves listening to music, traveling, and enjoying new tech gadgets.
Jason would love to own his own fashion brand someday, designing watches for men and women.
I hope you will join me and the whole global marketing and communication team in welcoming Jason to Oceana. We're so excited to have him onboard!