Javiera Calisto
Campaign Director
Oceana Staff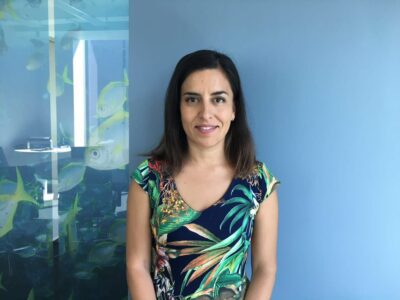 Javiera joined Oceana for the first time in 2009, when she did a legal internship. During that opportunity she collaborated on a Coal Power Plant Emissions' Report and an access to information claim regarding shark finning.
Later, in 2014, Javiera returned to Oceana as the Director of the Marine Pollution Campaign. Particularly, she led the access to information request to the salmon-farming industry regarding the amount of antibiotics used by each center. She helped present a bill that prohibits deep sea marine tailings placement. Additionally, she participated in the Marine Protected Areas Campaign, helping to conserve ecosystems such as Tortel and la Higuera. She also worked to lower permitted mercury limits in fish.
After earning a Master in Environmental Law at Melbourne University, Australia, Javiera rejoined Oceana in 2017, again, as the Director of the Marine Pollution Campaign, to work in preventing, monitoring and minimizing pollution of the sea caused by different emission sources.
Before coming to Oceana, Javiera worked on the mining and natural resources area of the law firm Cariola, Diez & Pérez-Cotapos, in Santiago, Chile. She holds a Law Degree from Universidad Diego Portales. In addition to her Master's degree, she has a Diploma of Environmental and Natural Resources Law at the Pontificia Universidad Católica de Chile and a Diploma of Administrative Law at the Universidad Católica de Valparaíso. Javiera is also an advanced scuba diver.
Location: Chile