Joyce Sierra
Communications Manager
Oceana Staff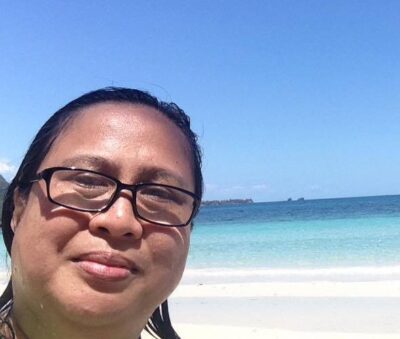 Joyce is an experienced campaigner and media relations officer. Her most recent position is Media Consultant of the Action for Economic Reforms (AER), a research and advocacy organization pushing for fiscal policy reforms in the Philippines. She worked on its campaign on Sin Tax Reform Law and the Comprehensive Tax Reform Program.
Joyce was a student organizer at the Polytechnic University of the Philippines (PUP) in college and went on to become a campaigner of the national democratic movement against the dictatorship. From being an activist, she went on to work in non-profit campaigns professionally. The campaigns she worked on focused on fiscal reforms (Sin tax, excise tax, consumption tax, income tax, fiscal incentives), health (tobacco control, access to medicines, noncommunicable diseases prevention and control, impact on women of tobacco epidemic), agriculture (fair trade, sustainable agriculture, climate change adaptation in agriculture, gender roles in agriculture) and consumer rights (asserting consumer rights and consumer movement building).
She handles media and communication planning, collaterals production, including policy briefs and brochures, campaign planning and management, machinery and network building, evaluation and planning for continuing campaign activities, as well as communication training, including training needs assessment, developing training modules, and organizing training activities.