Julia Singer
Responsible Fishing Campaign Fellow
Oceana Staff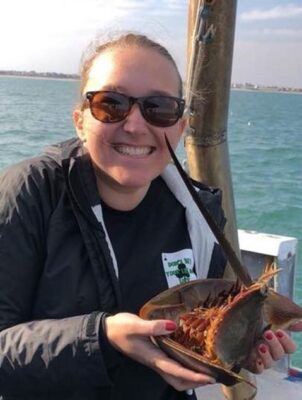 Julia is Oceana's Responsible Fishing Campaign Fellow.
Her past policy experience includes short-term positions with Signal Group DC, The Roosevelt Group, and the U.S. Government Accountability Office working on a wide variety of projects related to climate resilience, access to natural resources, national defense, cybersecurity, and PPE distribution during COVID-19.
Prior to pursuing policy, Julia earned a B.S. in Marine Biology with a concentration in conservation and a minor in sustainability from the University of North Carolina Wilmington. She participated in research projects spanning environmental psychology, the upside-down jellyfish, mangrove restoration, sea grass monitoring, coral reef habitat assessments, and rural environmental impact assessments in Australia, Belize, and the Eastern United States. Julia found her passion for fisheries policy during her honors thesis where she worked with the North Carolina crab fishery using blue crab morphometric analyses to influence bycatch reduction devices designed to protect the diamondback terrapin.