Leo Villavicencio
Graphic Designer
Oceana Staff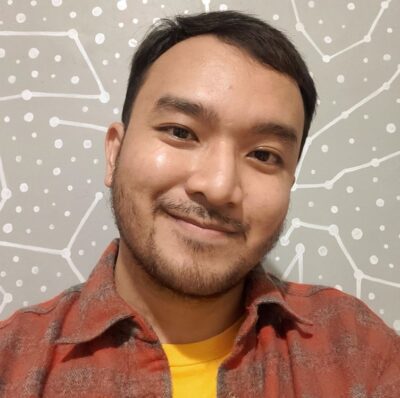 LA, as he prefers to be called, develops graphics, design and layout of our campaigns' communications materials. He graduated Cum Laude in the University of Santo Tomas with the Bachelor of Fine Arts and Design, Major in Advertising Arts degree.
He has worked in the advertising industry, business process outsourcing and the Metropolitan Museum of Manila to do illustration, graphic design, web design, and other creative services.
Even on his time away from work, he enjoys art work, particularly sketching and hand-lettering.
To feel relaxed, you will find him spinning some old vinyl record, watching an old and obscure film and even cleaning and organizing things at home. He would also take a dip in the pool for a quick swim in order to destress and as a form of exercise.
LA's always been fascinated with the ocean (or any body of water) since he was little. He still remembers his first ride on a ship going to their province. He is fond of watching images of the ocean and marine life even from a picture. He still has "The Ocean World" of Jacques Cousteau with him. He believes his limited knowledge about the ocean will be enhanced, not only because of his visual interest, but of the opportunity to dive deep into its features and contribute to its protection in joining Oceana.