Paulita Bennett-Martin
Federal Policy Manager
Oceana Staff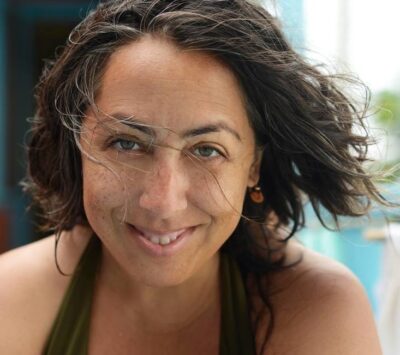 Born to a Yucatec Maya Belizean mom and an Irish American adventure diver who settled down in Belize City, Paulita has a born passion for the ocean. Since 2012, she has worked in research, advocacy, and alliance building to protect marine resources and waterfront culture in the US South and the Caribbean.
Paulita is currently the Federal Policy Manager overseeing Oceana Federal policy priorities. Before joining Oceana, Paulita managed an interdisciplinary research team looking at the viability for a commercial Lionfish market in the Virgin Islands, developed a highly successful statewide coalition to protect Georgia from offshore drilling, defeated industrial polluters in Coastal Georgia and worked to introduce bipartisan legislation to protect endangered North Atlantic right whales. Paulita has also done field research on ocean plastic pollution across Belize, publishing the first studies in plastic pollution in Belize. This project helped support local advocates in Belize to successfully campaign the national government to pass a policy to phase out all single use plastics nationwide. In 2019 Paulita spearheaded the designation of the Georgia Continental Shelf and Blake Plateau Hope Spot and in 2020 Paulita was also recruited to manage a special climate and community project for US Senator Sheldon Whitehouse. In all her work, Paulita centers community, equity, and justice, so that science-based ocean policy and programs can be inclusive and robust and serve all people.
Education: Paulita graduated Summa Cum Laude from Georgia State University in the Department of Geosciences. She then went on to complete Master's in Development Practice graduate studies at Emory University, with a focus on Sustainable Environments and Livelihoods.
Volunteer: She currently serves on the advisory council for Grays Reef National Marine Sanctuary, is a co-founder of Whale Week in Savannah Georgia and recently co-created the Sea of Life initiative in the Caribbean.
How to find her: When she's not working, Paulita spends as much time with her husband Edgemont, cat Tigger Boy, puppy Penny, and of course all her friends in the sea. You can reach Paulita at pbennett-martin@oceana.org
Location: United States