September 18, 2014
Photos: Oceana Launches Expedition to El Hierro Island and Atlantic Seamounts
Earlier this week, Oceana in Europe launched their second expedition to the Canary Islands. This expedition focuses on the waters around the island of El Hierro, which is expected to become the first marine national park in Spain. This one-month campaign aims to map seamounts north of Lanzarote, the easternmost Canary Island, and around Sahara, the southernmost point of the Spanish Exclusive Economic Zone. The 2009 Canary Islands expedition focused on documenting marine life around several other seamounts to help Spain make progress towards protecting different marine habitat.
"The Canary Islands are a unique location in terms of their oceanographic characteristics and the levels of biodiversity found there. The information gathered from our expedition in 2009 led us to propose the creation of a protected area in the waters around El Hierro, and the images we get now will be very useful for the plans towards creating a marine national park in this area" campaign director and expedition leader at Oceana in Europe Ricardo Aguilar said in a press release. "In addition, we have high expectations for this new campaign as the ocean depths and seamounts in this location have been studied very little and remain largely unchartered."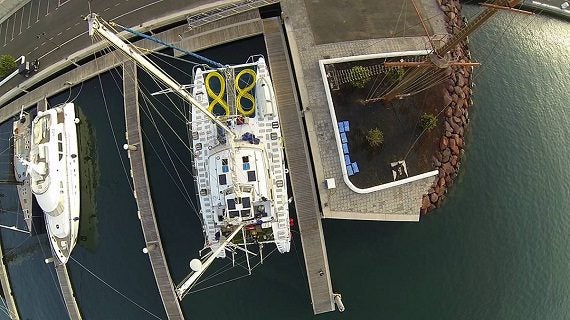 The Ranger to be used on the 2014 Canary Islands expedition, moored at Marina Rubicón, Lanzarote, Canary Islands, Spain. (Photo: EUO © OCEANA Enrique Talledo 20140913 Marina Rubicón 03 / Flickr)
These islands are home to a vast amount of biodiversity, including large pelagic birds and one-third of all crustacean species found worldwide. Underwater photographers, videographers, divers, and an ROV capable of descending up to 3,200 feet will document species. In addition, a Van Veen grab sampler will gather sediment samples and small organisms for further study.
The island of El Hierro has a narrow shelf, meaning ocean depth increases rapidly from the shoreline to depths of nearly 10,000 feet. Because of these sharp slopes, there is great abundance and diversity in habitat and fauna off El Hierro. The area boasts many endemic and protected commercial species, some of which Oceana documented during the 2009 expedition, like grouper (Epinephelus marginatus) and the devil ray (Mobula mobular).
Seamounts are home to many vulnerable habitats that are crucial to ecosystem health, like coral reefs and sponge aggregations. This expedition will add to the limited available knowledge on these landforms in the eastern Atlantic Ocean, and gather more information them to advance their protective measures.
This is Oceana in Europe's second expedition of the year. Earlier this summer, Oceana launched an expedition to the Balearic Islands in an effort to map and document three ecologically important seamounts in need of conservation.
For a snapshot of what's to come from this expedition, take a look below at beautiful images from the 2009 expedition. You can continue to follow the 2014 expedition here.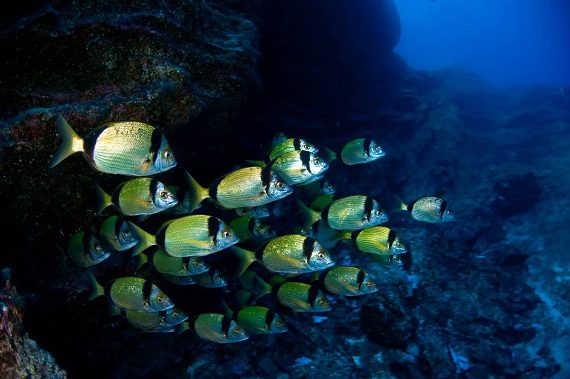 School of two-banded seabreams (Diplodus vulgaris) in rocky seabed pictured in El Bajón, La Restinga-Mar de las Calmas Marine Reserve, El Hierro, Canary Islands, Spain during a 2009 Canary Islands Oceana Ranger Expedition. (Photo: EUO © OCEANA Carlos Suárez / Flickr)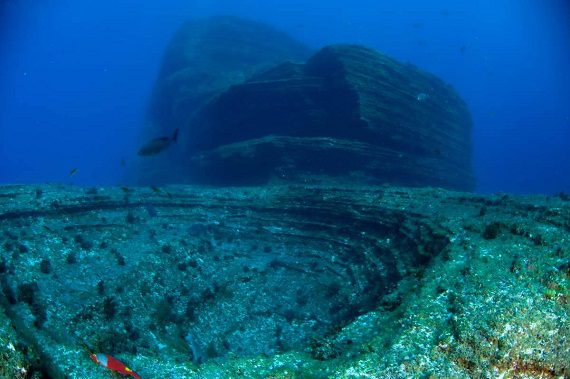 Rocky seabed covered with algae, pictured in El Bajón, La Restinga-Mar de las Calmas Marine Reserve, El Hierro, Canary Islands, Spain during a 2009 Canary Islands Oceana Ranger Expedition. (Photo: EUO © OCEANA Carlos Suárez / Flickr)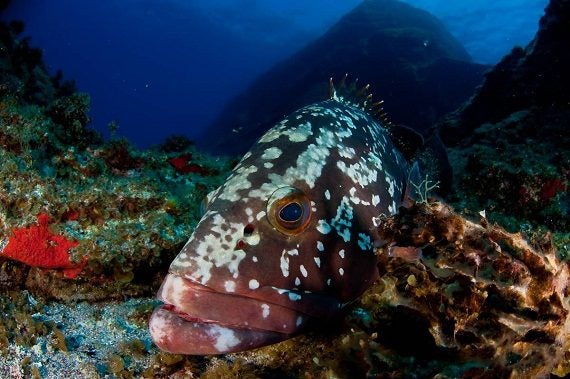 Dusky grouper (Epinephelus marginatus) in rocky seabed with algae (Lobophora variegata, Stypopodium zonale), and sponges (Batzella inops), pictured in El Bajón, La Restinga-Mar de las Calmas Marine Reserve, El Hierro, Canary Islands, Spain during a 2009 Canary Islands Oceana Ranger Expedition. (Photo: EUO © OCEANA Carlos Suárez / Flickr)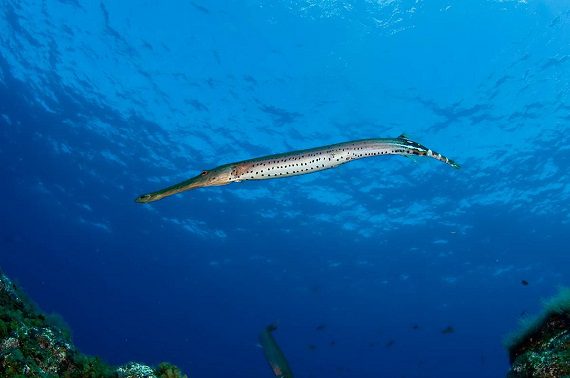 Atlantic cornetfish (Aulostomus strigosus), pictured in La Herradura, La Restinga-Mar de las Calmas Marine Reserve, El Hierro, Canary islands, Spain during a 2009 Canary Islands Oceana Ranger Expedition. (Photo: EUO © OCEANA Carlos Suárez / Flickr)