July 28, 2017
Ask a scientist: Could oil exploration wipe out the last North Atlantic right whales?
WhaleNet / Wheelock College
Oceana's resident whale expert, Dr. Ingrid Biedron, is worried that North Atlantic right whales will go extinct. This critically endangered species, which ranges from the east coast of Canada down to Florida, was almost killed off by industrial whaling. The whales slowly recovered after an international ban on whaling. Then, in 2010, the recovery reversed course. We asked Biedron why these iconic giants are in such bad shape, and what can be done to protect them.
Biedron: More than ever before, the North Atlantic right whale is in grave danger. Last August, scientists released new population growth estimates for these giant baleen whales, and it was bad news. There are less than 500 left, and the population is declining. At this point even one or two females dying has the potential to tip the population towards extinction — and that's exactly what's happened this summer.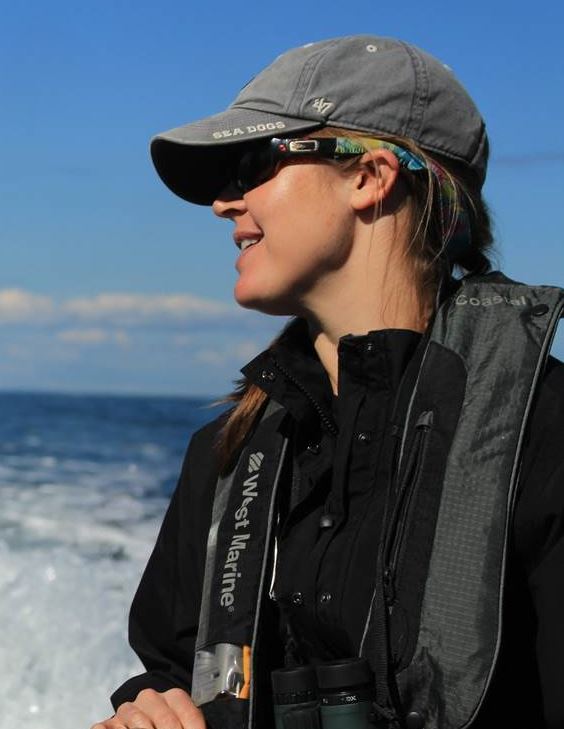 Since the beginning of June, eight North Atlantic right whales, at least two of them female, have been found dead in Canada's Gulf of St. Lawrence. Autopsies determined that one died after getting tangled up in snow crab fishing gear, and two more likely died after getting hit by ships. (Autopsies were not possible for the other bodies).
This die-off is unprecedented. Over 1 percent of the total population of around 440 individuals is now dead. And these eight whales might not have been the only casualties, as scientists or fishermen don't necessarily find every whale that dies. This is catastrophic for the future of the species.
Adding to the tragedy, a veteran fishermen was killed while trying to disentangle a right whale that was still alive. I've spoken with other experts, and to the best of our knowledge this is the first time that someone has died during a rescue effort like this.
The eight whale deaths in Canada are emblematic of the threats these animals deal with every day. They get hit by boats. They get tangled up in fishing gear. And we know from studying their hormone levels that the loud noise from ships — and likely from other underwater noises like military sonar and industrial activity — can make them chronically stressed out. As experiments in other animals have shown, chronic stress can weaken the immune system and hurt reproductive success.
All of these factors come together to just hammer North Atlantic right whales. The population can't handle any more stressors. But another big threat might be coming any day now: seismic airgun blasting. Airguns shoot incredibly loud bursts of air into the seabed as part of the oil exploration process. They're one of the first steps on the road to a full-blown offshore oil and gas industry along the East Coast.
Right now, the Trump administration is pushing hard to allow seismic airgun blasting along the East Coast of the United States. If current proposed permits are approved, there would be multiple airgun surveys happening for months at a time from Delaware down to Florida. That's an area twice the size of California. Airguns go off every 10 to 12 seconds, night and day. Airgun noise can travel for thousands of miles, so there's no way for right whales to escape.
North Atlantic right whales can't take any more noise in their environment, and they can't risk an oil spill like the 2010 Deepwater Horizon disaster. The eight right whale deaths in Canada just heighten the urgency of the situation. It's an even louder argument for why there should be no airgun blasting or offshore drilling in the Atlantic — especially when there are safe, quieter options like offshore wind, which will also create more jobs over the long run.
The situation is grim, but it's not over yet. A lot of scientists, managers, and conservationists around the world are trying to save the North Atlantic right whale. It's a sad joke at conferences that there are more right whale biologists than there are whales.
Here at Oceana, we are working hard to keep the Atlantic closed to oil drilling and seismic airgun blasting. We strongly believe that under the Marine Mammal Protection Act and the Endangered Species Act these proposed seismic surveys are not legal. We urge the Trump administration to take our recommendations to heart and deny the permits for seismic blasting.
I find it incredible that these whales exist and persevere. They're giant, they communicate and maintain relationships and they travel huge distances in incredibly harsh environments. The fact that there are still animals like this on this planet is such an inspiration for me. There's so much to keep fighting to protect.