The state of California has the largest population and fifth longest coastline in the United States. Its economy is so productive that, if it were a country, it would be fifth largest in the world, ahead of the United Kingdom, India, and France. Consequently, it also has a big plastic pollution problem. The California Department of Resources Recycling and Recovery estimates 4.5 million tons of plastics entered the landfills in 2018.
Plastic waste that ends up in the environment, including the oceans, also comes with a hefty price tag for clean-up. Taxpayers across the Golden State have been spending $420 million annually to help clean up and prevent plastic and other waste from polluting their rivers, streams, beaches, and oceans.

But on June 30, California legislators made a bold decision to aggressively tackle its plastic pollution problem at the source, in large part by holding plastic producers responsible for the waste they create. Following campaigning by Oceana and its allies, Governor Gavin Newsom signed the Plastic Pollution Prevention and Packaging Producer Responsibility Act (Senate Bill 54) into law with bipartisan support. This law — the strongest of its kind in the nation — gets to the root of plastic pollution by requiring companies to reduce their single-use plastic packaging and foodware by at least 25% over the next 10 years. Ocean Conservancy, one of the non-profits Oceana worked with to pass the bill, estimates that the new law will eliminate 23 million tons of plastic waste in the next decade, which is equivalent to about 26 times the weight of the Golden Gate Bridge.
Christy Leavitt, Oceana's Plastics Campaign Director, said that given the size and importance of California's economy, this law could set the standard for future plastic reduction policies.
"California has boldly raised the bar for reducing single-use plastic," Leavitt said. "California's effort to aggressively tackle plastic pollution at the source and require companies to make a meaningful shift from throwaway plastic to reusable and refillable alternatives sends a strong signal to the nation, and the world."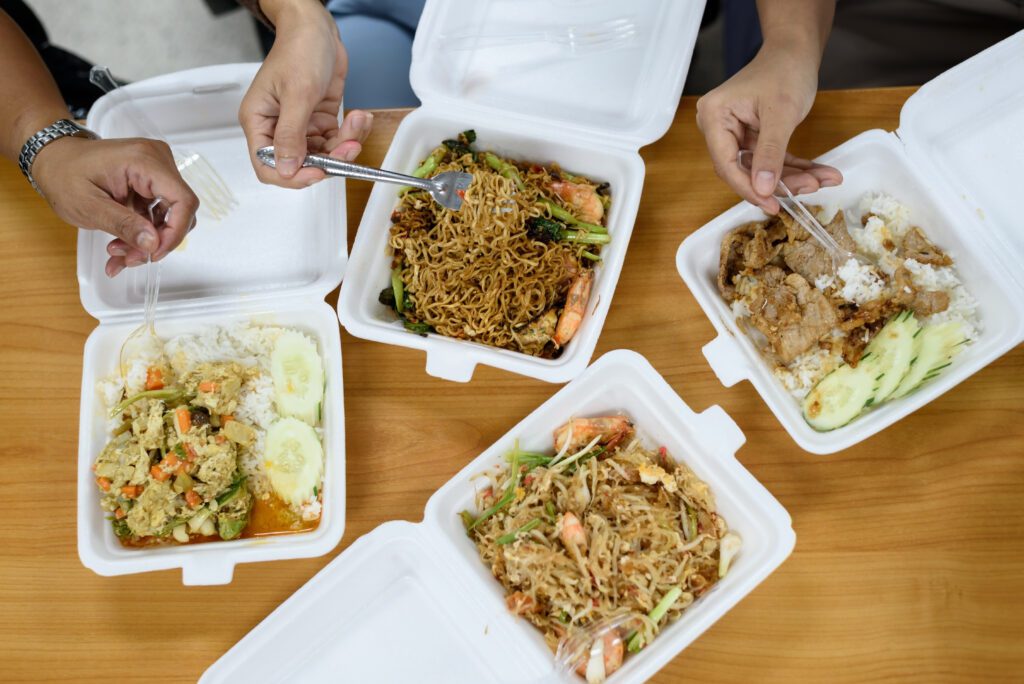 It also shifts some of the financial burden of plastic pollution from citizens to the plastics industry and establishes an environmental mitigation fund. Plastic producers will pay $5 billion into this fund over the course of a decade, helping to offset the harmful impacts of plastic on the environment and Californians — particularly those in underserved, low-income, and rural communities who have been disproportionately affected by pollution from the manufacturing and disposal of plastics.
"This new law will finally require companies that produce plastic to pay to help solve the pollution problem they are creating," said Oceana's Chief Policy Officer Jacqueline Savitz. "The industry has been puffing up its profit margin with cheap packaging and pushing the costs off to communities, local governments, and the environment. We have finally begun to force those costs to be internalized, which will help us turn off the plastic packaging faucet which has to be the first step in solving the problem."
While many cities and several states have passed laws to phase out plastic bags, polystyrene foam containers, and other individual plastic items, California is the first state to pass a comprehensive source reduction law that targets all single-use plastic packaging and foodware. It will also implement the first reuse and refill mandates in the nation, helping the state transition from a throwaway economy to one in which packaging is reused multiple times.
The passage of Senate Bill 54 reflects the will of citizens across the country. Polling by Oceana revealed that 81% of American voters support policies that reduce single-use plastic. That share is even higher in California, where 86% of voters said they wanted plastic reduction policies at the local and state level and 91% were concerned about plastic pollution and its impact on the environment.
In addition to ensuring that fewer single-use plastics will be made in the first place, Senate Bill 54 also requires all single-use packaging and plastic foodware to be recyclable or compostable by 2032. This means there will not only be a reduction in the amount of waste that has the potential to get to the ocean, but the remaining single-use plastic items in circulation will have a much lower chance of ending up in the oceans, beaches, parks, and other natural places. While there will continue to be a need to reduce beyond the 25% mandated in this new law, and to invest in tools such a regenerative agriculture to help reduce the worst impact of pollution and climate change, this law represents a powerful step that other states, and even nations, can use to build their plastics reduction programs.
Before the California legislature voted on this precedent-setting law, Californian citizens were prepared to vote on a plastic reduction measure this November. Nearly 900,000 Californians signed their names to get the initiative on the ballot, which would have accomplished many of the same goals as Senate Bill 54. With the mission of reducing plastic pollution at the source achieved, the ballot initiative has since been withdrawn.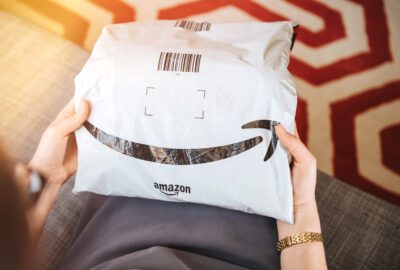 In addition to passing Senate Bill 54, California lawmakers have taken other steps to reduce the state's reliance on single-use plastics. In May, the State Assembly passed a bill to curb the rampant use of single-use plastic in e-commerce. If passed by the Senate and signed by the governor, the law would reduce the use of plastic film, cushioning, and other types of plastic packaging — much of which is not recyclable — in shipments of online orders from companies like Amazon. More than 600 million pounds of plastic packaging waste was generated by e-commerce businesses in the U.S. in 2020, and California leads the country in online shopping.
This also follows the passage of two other Oceana-supported ldaws in 2021: one that makes it easier to implement refillable glass beverage bottle systems in California, and another that requires single-use plastic items — including utensils and condiment packages — to be provided only upon request for takeout and delivery orders.
Governor Newsom celebrated the passage of the newest law by stating, "Our kids deserve a future free of plastic waste and all its dangerous impacts, everything from clogging our oceans to killing animals — contaminating the air we breathe, the water we drink, and the food we eat. No more. California won't tolerate plastic waste that's filling our waterways and making it harder to breathe. We're holding polluters responsible and cutting plastics at the source."