December 20, 2019
Canada's new Fisheries Act could help rebuild the country's 33 critically depleted fish stocks
Canada borders three oceans, boasts the world's longest coastline and has a rich history of fishing. And yet, for many years, the country and its fishers have suffered the consequences of an outdated and problematic legal framework for fisheries.
The federal Fisheries Act was enacted in 1868, making it older than the telephone, the light bulb and the motor car. While the law has been amended over the years, none of those changes required the government to manage its fisheries sustainably or to develop rebuilding plans when fish stocks dipped perilously low. Until now, that is.
In response to years of intensive campaigning and grassroots organizing by Oceana, First Nations people, other conservation groups and fishers, Canadian policymakers finally updated the sesquicentennial Fisheries Act in June, ushering in a new era of science-based management and bringing Canada's fisheries law into line with modern standards.
Not only does the improved Fisheries Act require rebuilding plans for collapsed fish stocks, but it also requires the Minister of Fisheries and Oceans to maintain major fish stocks at or above the level necessary to ensure the sustainability of the stock, ideally preventing them from declining in the first place.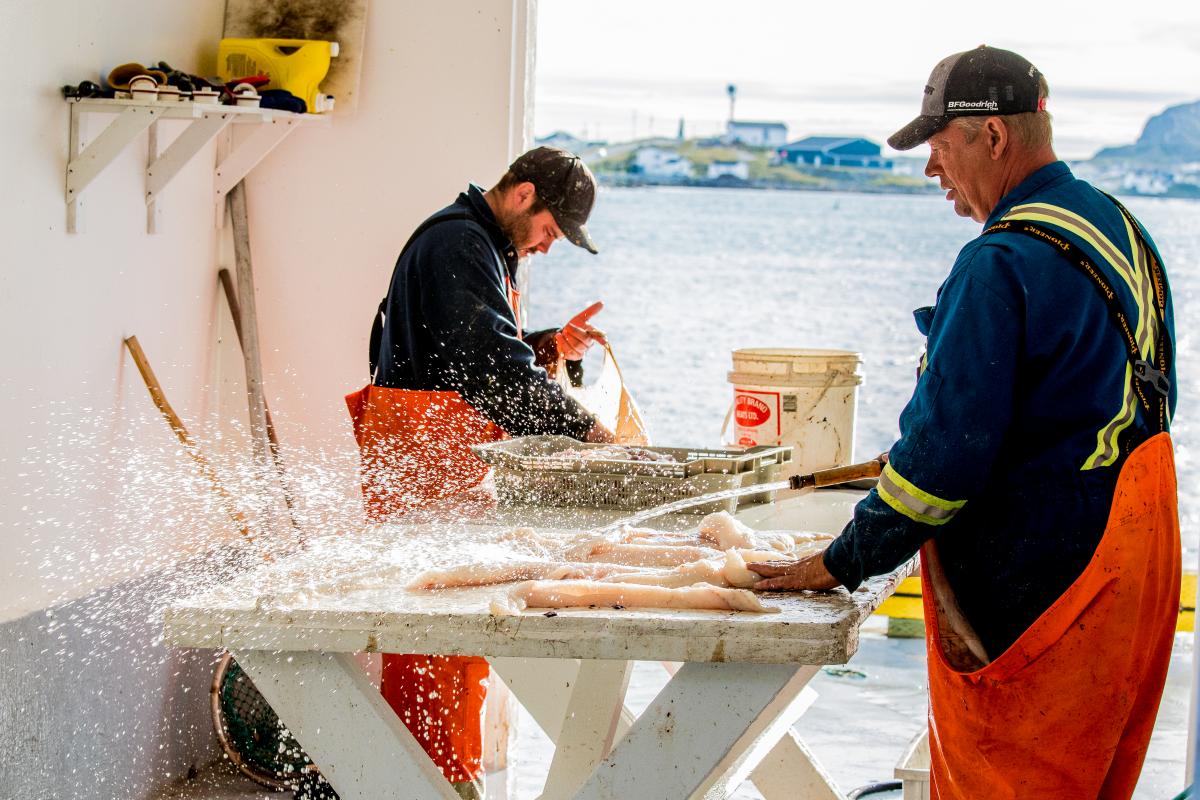 Measures to protect fish habitats from harmful alteration, disruption or destruction were restored after being cut from previous versions of the Act in 2012, and for the first time, new language recognizes Indigenous knowledge and requires that impacts on Indigenous Peoples be considered when decisions are made.
There's another reason to celebrate. Built into the law is a ban that officially ends the import and export of shark fins throughout Canada – a country that, up until just a few months ago, saw the highest number of shark fin imports outside of Asia.
The conservation benefits and economic gains that these changes to the Act unlock for Canada's waters cannot be overstated, according to Josh Laughren, executive director of Oceana Canada. "The overhauled Fisheries Act could end up being one of the most transformative changes in how we manage Canada's oceans in many years," Laughren said.
At present, only 29% of Canada's fish populations are considered healthy, according to Oceana's latest Fishery Audit, released in November. But, as other countries with science-based fisheries policies have demonstrated many times over, the ability of many fish species to quickly reproduce makes it conceivable that fish stocks could – with proper care – reach a full recovery.
As for Canada, collapsed stocks can now become commercially viable once again, providing a more diverse selection of sustainable seafood for Canada and the world, as well as lasting benefits and stability for coastal communities.
The comeback cod?
Consider Atlantic cod, for instance. This species, once famously abundant and central to Atlantic Canada's economy, suffered consistent overfishing and poor fisheries management. By the early '90s, cod were deemed commercially extinct, and all but one of the Canadian cod fisheries shut down. The damage was so swift and so severe that over 30,000 people were put out of work overnight, displacing families and entire communities.
Nearly three decades later, cod still haven't recovered. Overfishing continues to this day, with the federal government allocating higher cod quotas than advised by their own scientists, and no rebuilding plan exists. Prior to the passage of the modernized Fisheries Act, fisheries management was left to the absolute discretion of Canada's fisheries minister. Too often, ministers failed to rebuild fisheries and faced no consequences for it.
"The difference between a country that has a law requiring stocks to be rebuilt and one that doesn't is the difference between the country that rebuilds stocks and the one that doesn't," Laughren said. "If this new Fisheries Act had been in place 30 years ago, fully implemented and enforced, the Atlantic cod collapse never would have happened."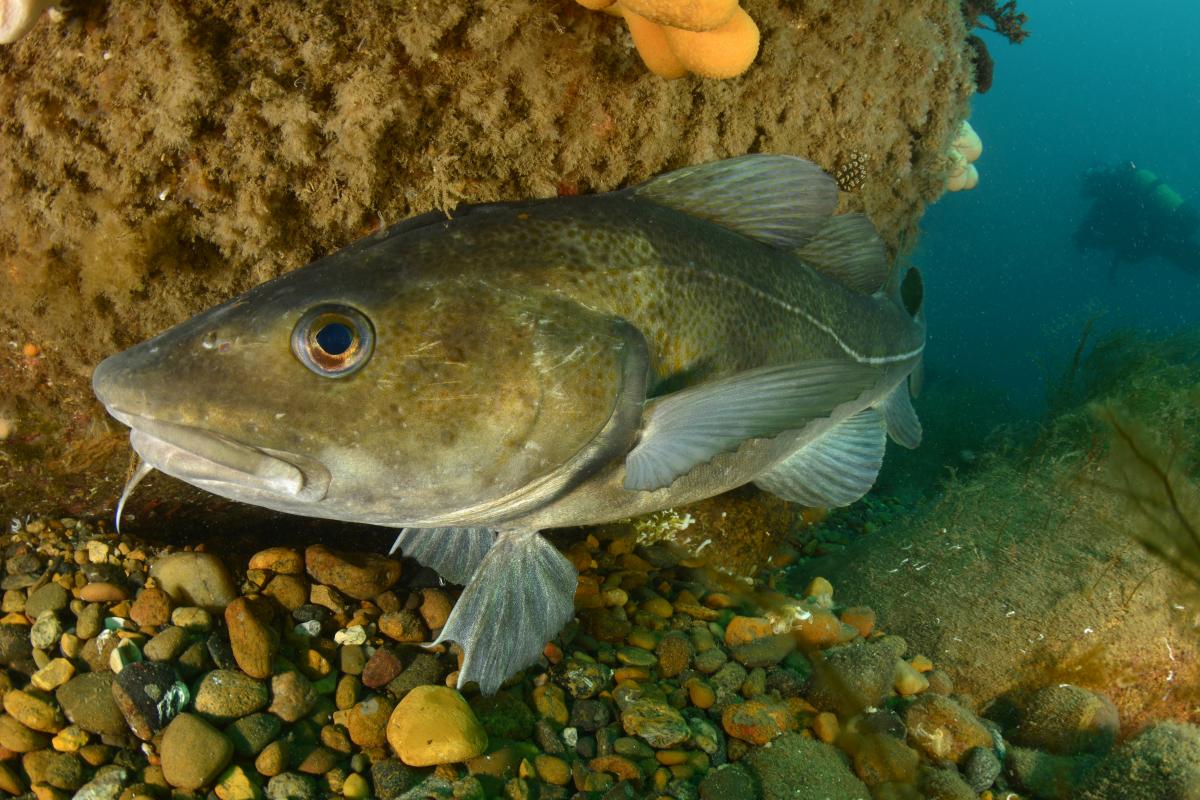 A rebuilt cod stock would support 26,000 jobs in Canada – 16 times more jobs than the fishery currently supports – and stimulate as much as 233 million Canadian dollars in economic activities, according to a University of British Columbia study that was commissioned by Oceana and conducted by Oceana Board Member Dr. Rashid Sumaila and Louise Teh. And if the environmental conditions are right, these changes could occur in as little as 11 years.
Redfish, another Atlantic species that collapsed under the pressure of overfishing in the '90s, could also bounce back under new management plans. The good news is that redfish stocks in the Gulf of St. Lawrence have shown significant signs of recovery in recent years.
If Canada uses this momentum to allow a full recovery to take hold, redfish could quickly become a sustainable seafood staple – and stay that way.
A win for sharks
Shark fin soup originated in imperial China and, over the years, gained a reputation as a luxury dish that is often served at special occasions like weddings and banquets.
There's nothing refined about the way these fins are obtained, though. In many instances, after their fins are hacked off, the sharks are dumped overboard to suffer a slow death.
The global trade is also indiscriminate. In 2017, when researchers conducted DNA testing on 129 shark fins (and manta ray gills) that had been sold at markets in Canada, China and Sri Lanka, 71% were shown to belong to at-risk species, including great hammerheads and whale sharks. While shark finning has been outlawed in Canadian waters for some time, it was perfectly legal to import and export shark fins before the passage of the new Fisheries Act.
Five earlier bills had attempted to ban the import of shark fins, but they lacked multi-party support. That changed in 2017, when Conservative Senator Michael MacDonald reintroduced a bill put forward years earlier by Member of Parliament Fin Donnelly of the left-leaning New Democrat Party.
Oceana pushed for an expanded version of the bill that included shark fin exports, and also helped garner more than 300,000 signatures for a petition supporting the ban that was sent to Prime Minister Justin Trudeau and Minister of Fisheries and Oceans Jonathan Wilkinson. Oceana's campaign convinced more than 20,000 people to directly contact their Members of Parliament or the Minister of Fisheries and Oceans to demand change.
Other key supporters of the shark fin trade ban included the Humane Society International, the late Rob Stewart and his family, and Toronto City Councillor Kristyn Wong-Tam.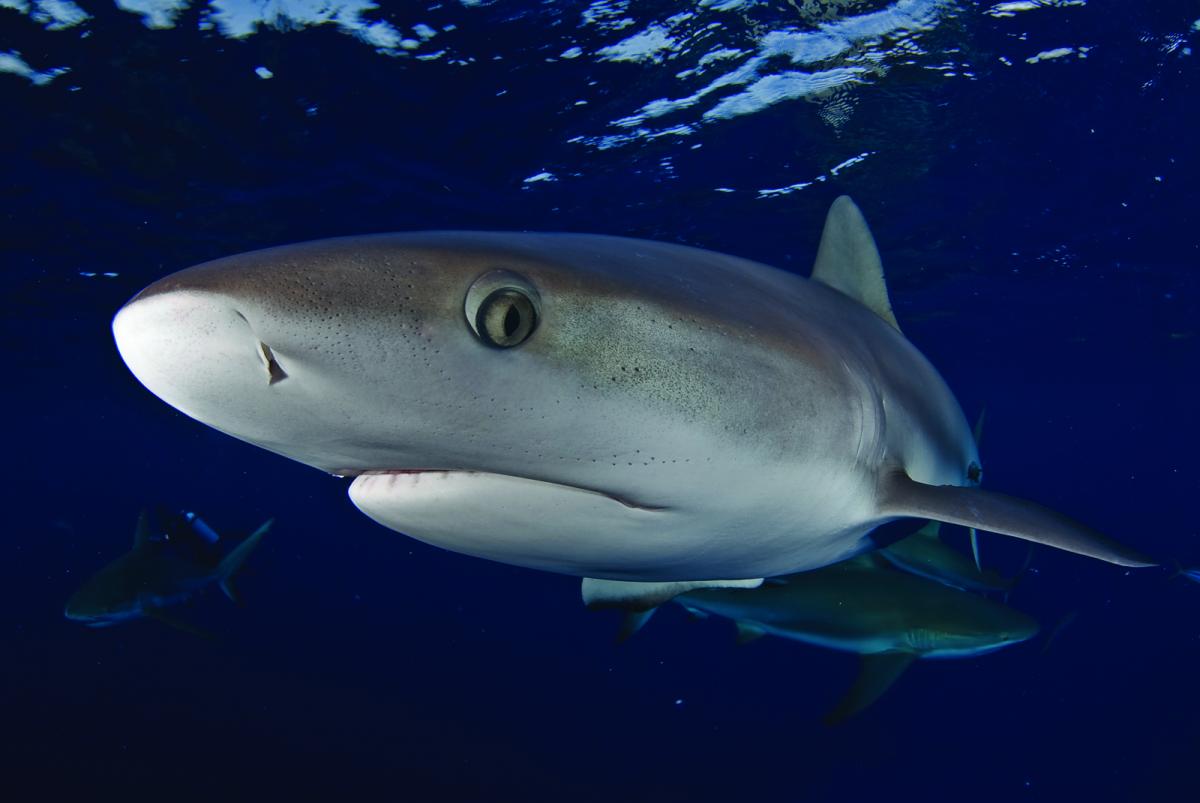 "We were able to demonstrate that there was broad public support for a shark fin trade ban," said Kim Elmslie, campaign director for Oceana Canada. "Our relationship with sharks is changing, and there's now a greater understanding of the important role that sharks play in ocean ecosystems."
Elmslie said she has personally seen a generational shift in attitudes towards sharks: "I grew up in the 'Jaws' era, and we were all terrified of sharks. But kids, at least the ones I've spoken to, are now really curious about sharks and understand that sharks hold special value."
Senator MacDonald's bill banning imports and exports was incorporated into the broader Fisheries Act, providing more evidence of Canada's desire to be a world leader in ocean conservation.
Next steps
While the new version of the Fisheries Act is now law, the specifics of how to rebuild and sustainably manage fish stocks are yet to come – and will ultimately determine how successful the Act will be.
Regulations detailing what rebuilding plans will include, how quickly they will be implemented and to which stocks they apply are currently being developed by Fisheries and Oceans Canada in consultation with Oceana and other stakeholders. An opportunity for the public to comment on the regulations is expected early in the new year.
Of Canada's 192 major fish stocks, 33 are critically depleted. These stocks will need rebuilding plans under the new law, but until the new regulations take effect, there remains no legal requirement to take the necessary steps to recover these stocks.
Working with allies, Oceana is playing a key role in ensuring that these regulations match the stated goals of the law.
"The modernized Fisheries Act is a tremendous step forward, but we've still got work to do," Laughren said. "We celebrated for a day, and then got to work on the regulations."
That's good news indeed for the fish and for Canada.
This story appears in the current issue of Oceana Magazine. Read it online here.