January 27, 2023
CEO Note: Chile creates a new marine protected area in Pisagua Bay
Chile is one of a kind. Its barriers to the north and east, the Atacama Desert and Andes Mountains, create a unique, insulated environment that allows endemic species of flora and fauna to flourish. To the west, Chile's biodiverse waters and creatures are nourished by the Humboldt Current. Thankfully, much progress had been made to protect this special place, including its productive ocean waters. When Oceana started campaigning in Chile 17 years ago, less than 1% of its ocean was protected. Now, with many marine protected areas in place, 43% of Chile's waters are protected.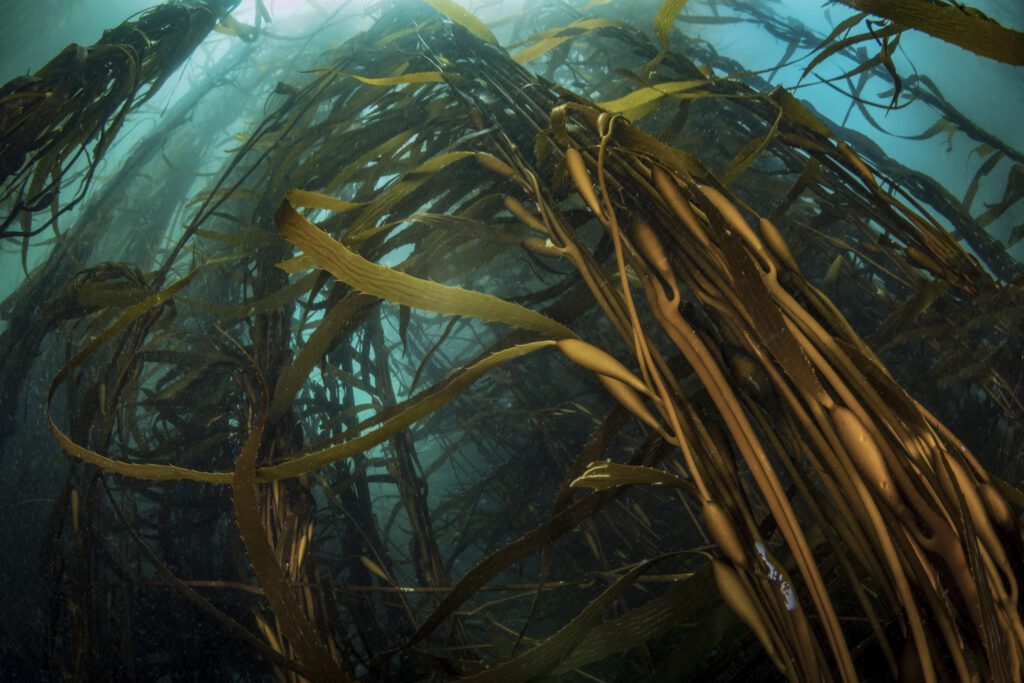 I'm happy to report that number is growing even more, as yesterday Chile created a new marine protected area (MPA) called "Pisagua Sea." Oceana and our allies campaigned for the creation of this MPA, which measures 181,622 acres, by gathering scientific evidence and working alongside the local community and artisanal fishers.
In fact, little was known about this area until Oceana and the Universidad Arturo Prat conducted four expeditions to Pisagua in recent years. Located in the Tarapacá region in northern Chile, we found this coastal area rich in biodiversity, including an abundance of krill and prawns, and young fish protecting themselves among macroalgae forests. The area is also the perfect environment for larger animals like fish, mammals, and birds to reproduce, and Chile's most important commercial fish – anchovies – release their eggs in this region. These findings and more helped secure greater protections for this important area.
Artisanal fishers also rely on this area to fish and to support their local economy. Oceana collaborated directly with the Pisagua artisanal fishers when developing a proposal for the MPA to ensure it would also benefit their community. This is the first MPA in Chile to preserve not only marine habitat and species, but also protect local artisanal fishers.
But this is just the latest victory for Chile's ocean. Just last week, the country's Committee of Ministers once again rejected the Dominga port mining project, which was set to be built in the iconic Humboldt Archipelago. This area, off the coast of La Higuera, is known for its iconic species, including Humboldt penguins, dolphins, sea lions, and Chilean abalone. Artisanal fishing is one of the main livelihoods in the area. It's also characterized by rich mineral resources, making it an evergreen target for mining projects.
Oceana, the communities and local fishers of La Higuera, and other allies have campaigned tirelessly to protect this important ecosystem. This rejection is a great step forward, but companies like Dominga will continue to appeal and propose damaging projects in the area unless there are permanent protections put in place. That's why Oceana is encouraging the government to swiftly create a marine protected area that would protect this important place and restrict high-impact industrial activities in the area – for good.
And the work doesn't stop in Chile. We continue to campaign for habitat protections in other important marine places around the world, including in Alacranes Reef in Mexico and Panaon Island in the Philippines, working with our partners to reach and surpass the global goal of protecting 30% of the ocean by 2030. We know protecting ocean habitat is key to restoring fisheries abundance, protecting livelihoods, and combating the worst impacts of the climate crisis.