June 1, 2023
CEO NOTE: Peru passes new law to protect its oceans thanks to artisanal fishers
Peru's coastline is one of the most productive in the world, with more than 50,000 artisanal fishers relying on it to provide 80% of the fish that feeds the country's population. The first five miles offshore, which play a fundamental role in the life cycle of the marine species in the area, have just received updated protections that will greatly help support ocean abundance, biodiversity, and livelihoods in Peru.
The five-mile coastal zone has been "reserved" exclusively for artisanal fishers for over 30 years, but increased fishing activity in recent years has left this important area vulnerable to destructive fishing practices.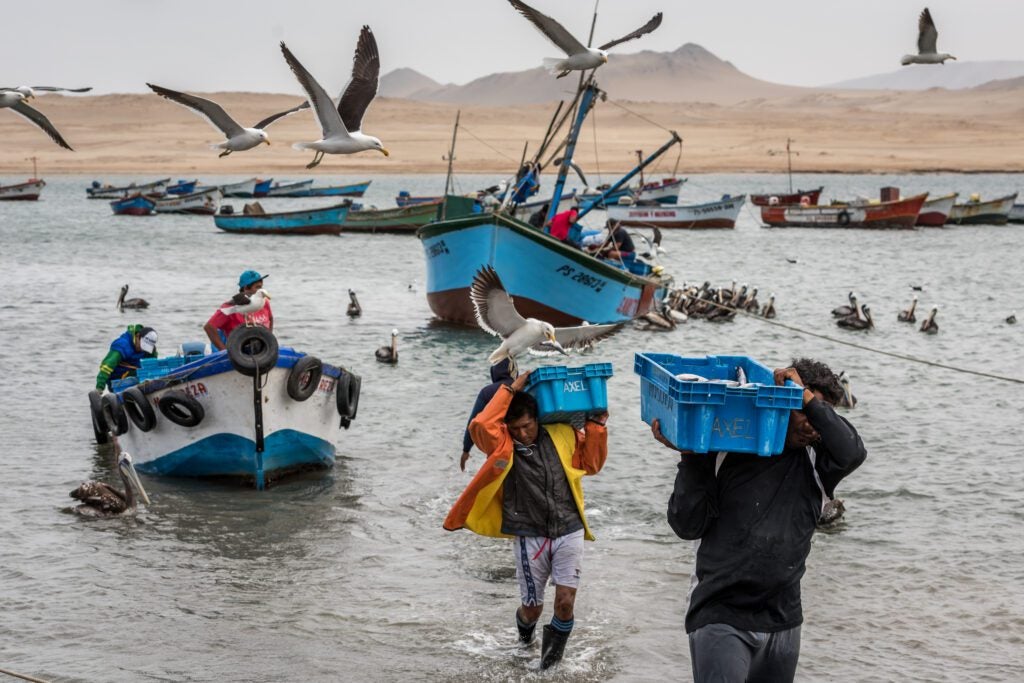 A new law finalized last week, following unanimous approval in Peru's Congress, reinforces the ban on industrial fleets in the first five miles off the country's coast. Importantly, it establishes a new system to categorize fishing vessels in this zone, which will include artisanal fishing (small boats that primarily use gear managed by hand) and small-scale fishing (medium-sized boats that use mechanized gear). Prior to this change, many industrial vessels identified as "artisanal" but were using damaging gear and were able to fish without restriction.
Now, large-scale fishing will be banned within the first five miles off the coast, and only certain gear will be allowed within the first three miles. This means that medium-sized vessels will no longer be able to use mechanized purse seines in the first three miles. This type of gear is not selective, meaning the large nets leave little resources for actual artisanal fishers to catch, which affects their livelihoods, and ultimately, Peru's economy.
The new law also orders the fishing ministry to approve a list of fishing gear that will be allowed in the coastal zone and expressly prohibits any gear that is harmful to the habitat and seafloor. This would include bottom trawling – the most damaging type of fishing gear that drags weighted nets along the seafloor, bulldozing everything in its path.
Last, but certainly not least, the law requires science-based fishing quotas be established and orders new measures to be put in place to recover overfished species.
This is a monumental advance for ocean conservation and hugely promising for the people and ocean of Peru. The victory would not have been possible without the steadfast campaigning of Peru's artisanal fishers. Oceana will continue to support our artisanal fishing allies in Peru to ensure this law is fully implemented.