June 17, 2016
As Chile Plans to Revive a Vital Fish, Hope for a Traditional Way of Life
In the past 15 years, Chile's hake have taken a nosedive, with as many as 5,000 artisanal fishers losing their livelihoods as these bottom-dwelling fish disappear. Now, the country's first species-specific management plan offers hope that hake — and the fishers that depend on it — may one day make a comeback.
This plan, put into place in April, marks a turning point for South Pacific hake (Merluccius gayi), which have plummeted by as much as 90 percent from 2001. "For the first time, industrial, artisanal and government stakeholders got together at one table to decide how they would manage this fishery," said Liesbeth van der Meer, the interim executive director of Oceana Chile.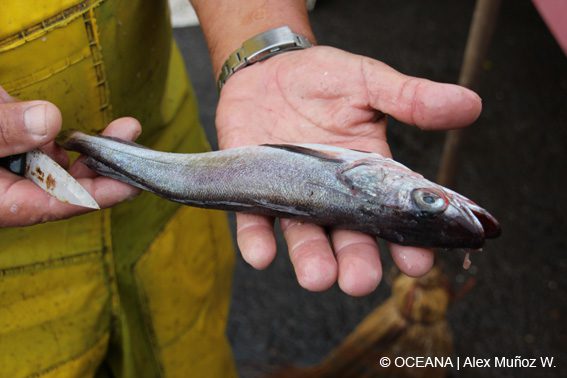 The management plan includes provisions to protect spawning and juvenile fish, and steps to cut down on illegal fishing. It also aims to establish a traceability program to track hake from boat to plate. In its journey from a port to the capital city of Santiago, a single hake can change hands five times, with ample opportunity for official forms to be lost or altered.
As van der Meer explained, this is decision seeks not just to restore a commercial fishery, but a point of national pride. "This is a socially important fishery because, historically, hake is what poor people along the coast of Chile ate," she said. "It's our cultural heritage."
Beginning in 2002 and hitting a crisis point in 2007, overfishing and a sudden influx of fish-eating Humboldt squid took a big toll on South Pacific hake. Between 2001 and 2014, catches declined by 70 percent, and an average of 80 percent of all hake fishers in the industrial and artisanal fleets lost their jobs or switched to targeting other fish.
By 2012, over 90 percent of the catch consisted of juveniles that had not yet reproduced. The average length of individual fish fell by about 12 centimeters (5 inches) compared to their 2001 size.
The collapse of hake hit small-scale fishers particularly hard. For these fishers — whose brightly painted small boats, or caletas, are a common sight along Chile's coast — hake is often their sole source of income. Unlike industrial ships, which can change to different species as fish populations fluctuate, artisanal fishers often have a quota for hake alone, and traditionally target few other fish. Now, only about 1,200 of these small-scale fishers are left.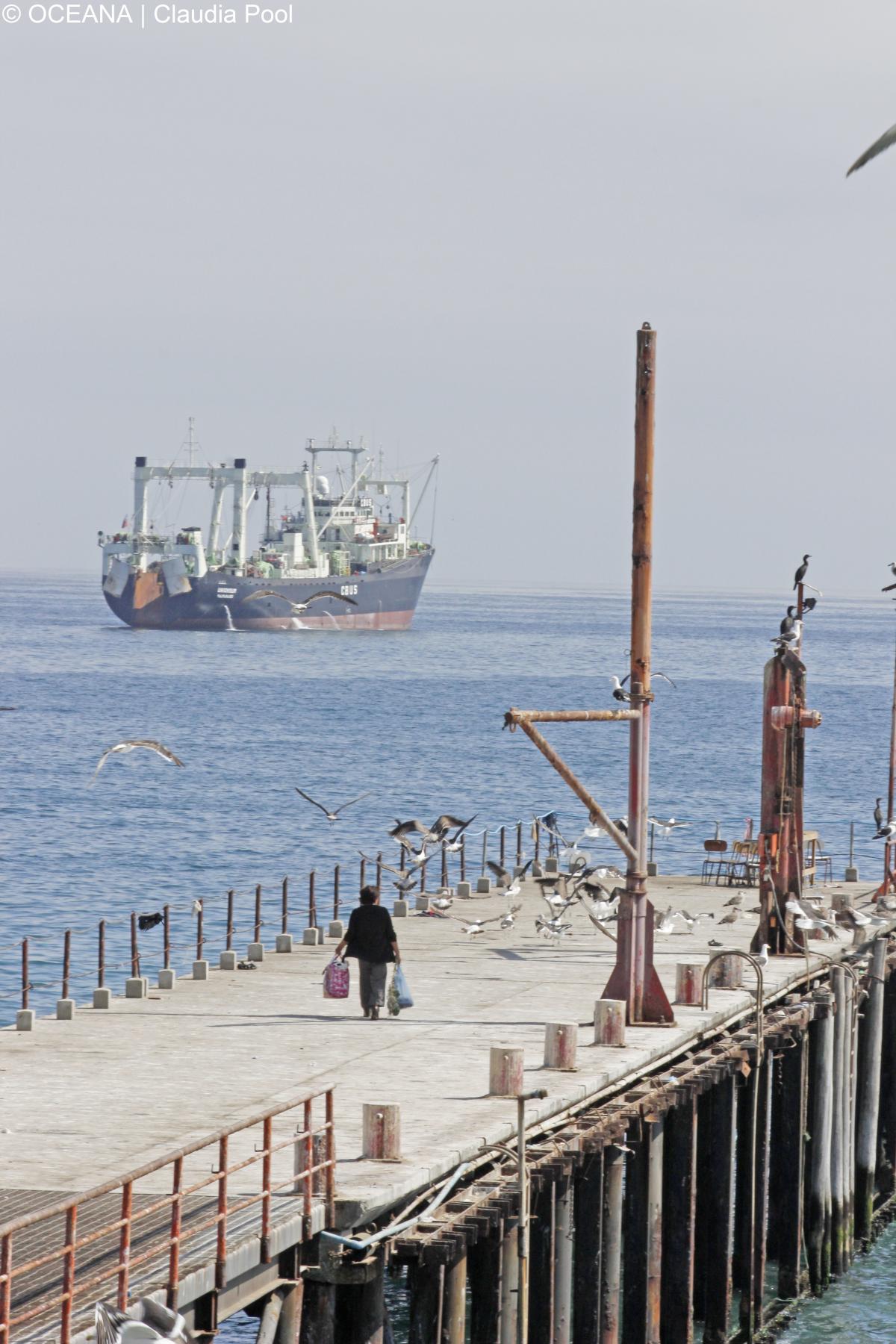 In 2013, a landmark fisheries reform law (Nueva Ley de Pesca y Acuicultura N°20.657) required that fishing quotas be set according to the recommendations from the fishery's scientific committee. Since then, the actual catch has remained up to three times higher than the quota — in large part due to illegal fishing from the artisanal sector.
As hake became sparser and smaller, many of the remaining small-scale fishers were forced to catch well over their legal quotas to continue to make a living. But this may now be changing.
In the last year, Oceana worked closely with small-scale fishers across Chile to understand why they fish and what management solutions work best for them. As a result of these partnerships, fishermen in several communities have swapped their old nets for new ones with a larger mesh size — even before the management plan came into play. A larger mesh size means more juvenile fish can escape capture.
The next steps, van der Meer said, are securing a minimum catch size for hake and banning bottom trawling, a destructive fishing practice that can bulldoze sensitive seafloor habitat. She explained that the fishery also needs a technical blueprint for measuring whether the management plan is working.
"This is not a success, but a way forward," van der Meer added. "By law, we need a plan not just to manage hake, but to recover it to a sustainable level. We still don't have that. But we are working on it."