December 15, 2017
How China, Russia and the United States found common ground to make the world's biggest marine reserve
Antarctica may look desolate to the untrained eye. But trek south from New Zealand, 2,300 miles to the Ross Sea, and your opinion will quickly change. Orcas slice through the dark, freezing ocean. Seals poke their heads up from holes in the sea ice. Penguins waddle in the cold. Below the surface, thousand-year-old sponges, the color of frosted glass, blanket the bottom, surrounded by clusters of colorful sea stars and urchins. Life abounds here. But without safekeeping, all of it was at risk from overfishing.
That is why, on December 1, the Ross Sea became the world's largest marine reserve. Twenty-four countries and the European Union set aside 1.55 million square kilometers, an area the size of Mongolia, as a massive protected zone.
International agreement to make the reserve came a year ago. But protections only existed on paper, until this month. Negotiations took years, and unanimous agreement by countries that don't always get along. Here's how enviros made it happen, and what it means for the sea at the bottom of the world.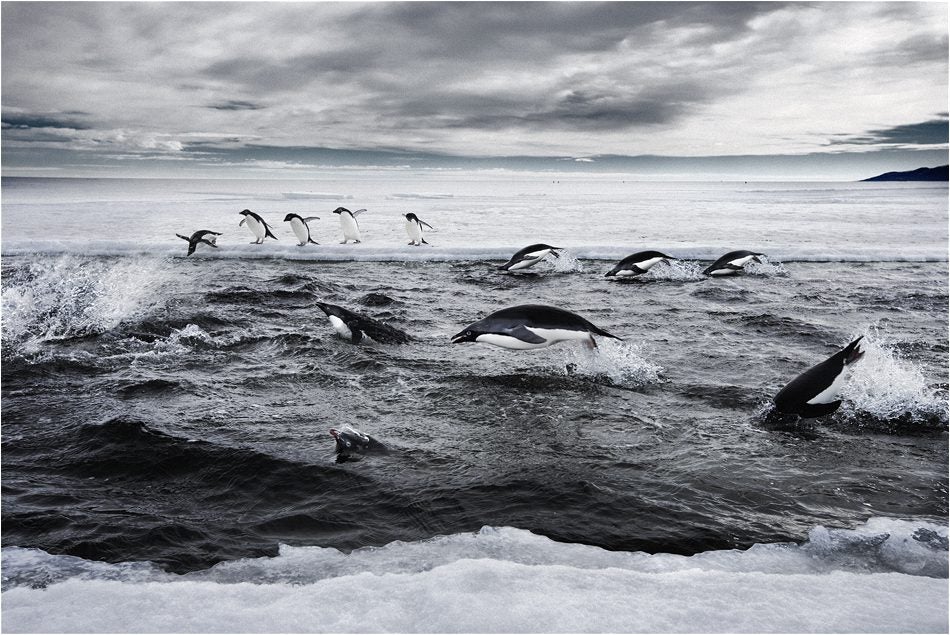 The last ocean
Getting to this point took more than a decade, said Andrea Kavanagh, head of Antarctic conservation for The Pew Charitable Trusts. The push began with Antarctic ecologist David Ainley.
Ainley spent years working on the Ross Sea, and saw a growing threat from commercial fishing. More and more ships arrived every season, he saw, in pursuit of a large, olive-drab fish called the Antarctic toothfish. Light, oily flesh made it popular in North American restaurants, where toothfish is called by a more appetizing name: Chilean seabass.
Unchecked overfishing for toothfish, a top predator, threatened to throw off the whole ecosystem.
In 2012, a global outreach campaign and documentary called "The Last Ocean" drew international attention. The film featured a rugged-looking Ainley in Antarctic gear. "It's a very tight food web," he said in the film, through a thick white moustache. "Anything that changes in one part of it, affects another."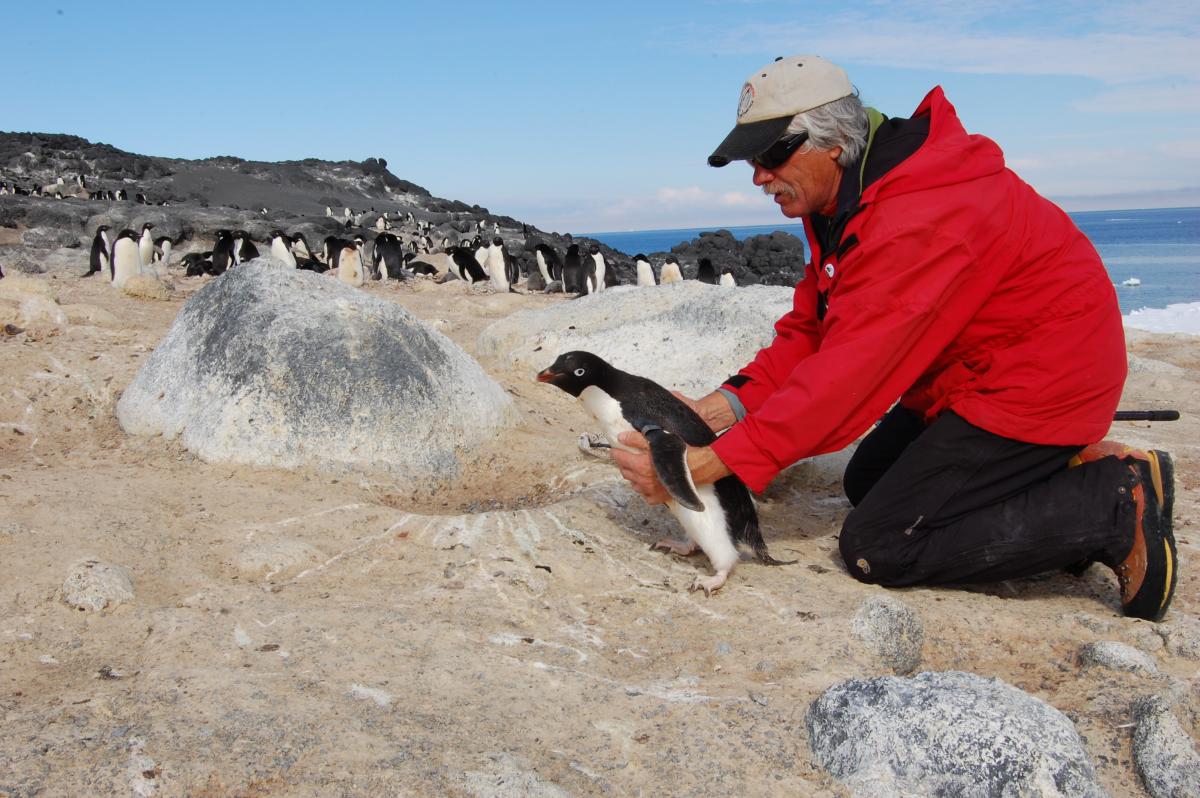 Agreeing to disagree
More than 10 years after Ainley began his crusade, the Ross Sea finally won protection in 2016. When it did, fisheries biologist George Watters called his mom. She was "pretty stoked," he said. Watters was too. He'd worked toward that moment for six long years, as the lead U.S. scientist creating the reserve.
Watters wears his mantle gracefully. He has the perfect last name for it, after all. Wearing a San Diego Padres baseball cap, jeans and flip flops, Watters comes off warm and laid-back, in his office at the Southwest Fisheries Science Center in La Jolla, California. Casual as he looks, Watters is no stranger to formality. He's pinballed around the world in a suit and tie, as a science diplomat for the Convention for the Conservation of Antarctic Marine Living Resources, or CCAMLR.
Picture CCAMLR as a scaled-down version of the United Nations, on a quest to protect Antarctica's ocean life. Member countries meet once a year. Their delegates sit around a long, U-shaped table with microphones and flags, governing commercial fishing and scientific research in Antarctic waters. Decisions are made by consensus — meaning every member country, including Russia, China and the United States agree, before any choice is final. Progress can be slow.
China and Russia were the last onboard for this latest reserve. Both countries were concerned by limitations on fishing. China wanted a special krill fishing zone, and Russia wanted a larger commercial fishing zone, with higher quotas, within the protected zone. To make it work, Watters suggested making the park even bigger. "It was crazy," he remembered. After years of hearing no, "I had to explain how making it bigger could achieve their objectives and ours."
Boldness paid off, and Watters is proud of his role in the birth of the reserve. He's proud too, that so many countries worked together to create it. "It demonstrates that countries with pretty diverse interests and backgrounds can actually achieve something meaningful," Watters said. "It takes a long time, but you can do it."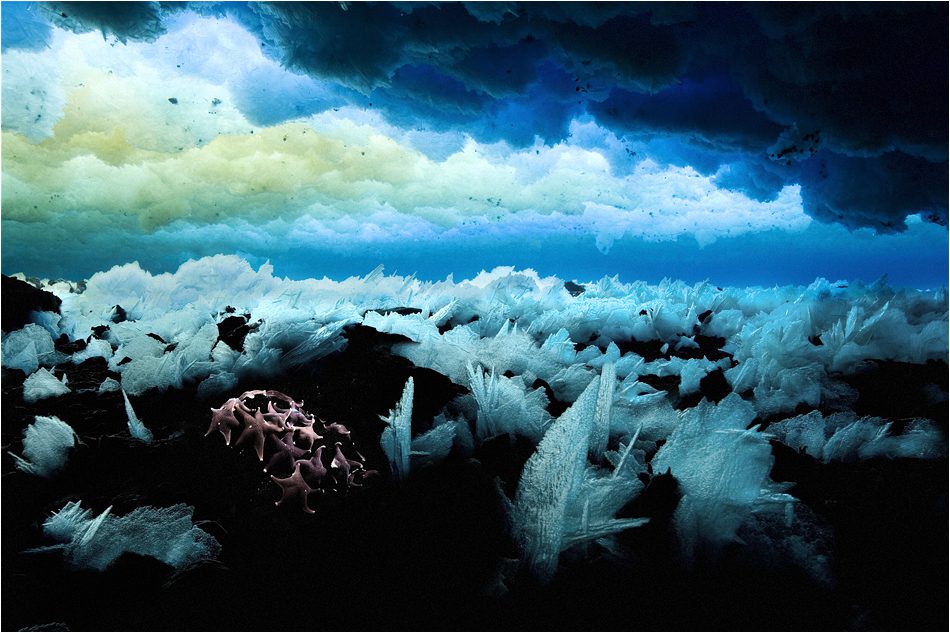 New and improved
Seventy percent of the Ross Sea is now off-limits, and will stay closed for the next 35 years, the duration of the new protections. For commercial fishermen, the reserve meant new boundaries to their fishing grounds, as of December 1.
Compromise was a necessary part of getting this reserve realized, said Cassandra Brooks, an Antarctic scientist at the University of Colorado, Boulder, who has worked in the Ross Sea since 2004. Several zones of the reserve were set aside to allow limited commercial fishing for toothfish and krill, she said, and previously closed areas outside the reserve were reopened to fishing.
Now comes enforcement. It's up to CCAMLR's member countries to keep an eye on the Ross Sea, Brooks explained. New Zealand's planes and naval ships already monitor fishing. The Kiwis will continue to do so, under the new protections. Satellites will watch the vessels too, to make sure commercial fishermen don't cross into protected waters.
Not much will change for the whales, seals and penguins of the Ross Sea. Their home will stay healthy. That's the point.