December 10, 2019
NOAA protects more than 140,000 square miles of ocean habitat off the U.S. West Coast
Treasure lies beneath the waves off Oregon's coast. Forget gold and silver: These riches are a place called Daisy Bank. Colorful temperate corals rise from the seabed. Rockfish and shrimp shelter in giant sponges. Fish and shellfish hunt and breed here in these intricate and sensitive habitats. Scientists have only explored a small fraction of the seabed off Oregon, Washington and California, but they know that such deep reefs are essential shelters for ocean life.
This is one of the many diverse habitats shielded from the harmful effects of bottom trawling. On November 18, NOAA Fisheries issued final regulations to protect more than 140,000 square miles of ocean off the U.S. West Coast, including new and expanded protections at Daisy Bank. These areas are safeguarded from bottom trawls – large, weighted fishing nets that are dragged with rollers or chains along the seafloor. When the regulations take effect on January 1, 2020, 90% of the ocean – from shore to 200 miles off the U.S. West Coast – will be a trawl-free zone.
Ben Enticknap, Pacific campaign manager and senior scientist at Oceana, said this is a win-win for both conservationists and fishermen. Not only will it protect commercially important species, but it will also protect the habitats that provide shelter to deep-sea fish and their young.
"Fragile glass sponge reefs, long-lived bamboo coral forests, intricate lace sponges and newly discovered black corals are among the many living habitats receiving protections," Enticknap said. "Until recently, these deep-sea areas were unknown to mankind and there's still so much more about the ocean floor that remains a mystery.
"In a world of more than 7 billion people, there are still new and exciting things to discover about our ocean planet."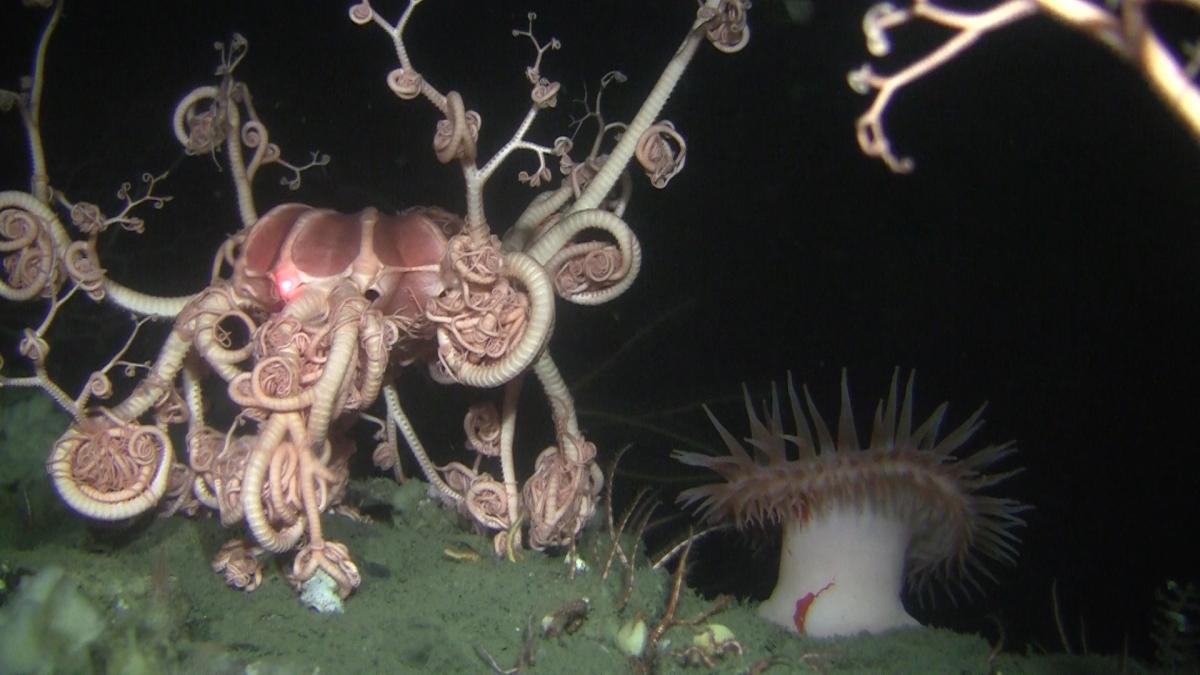 Winning out west
A few decades ago, the West Coast was left wide open to bottom trawling. In one of Oceana's earliest victories, in 2006, we protected more than 135,000 square miles off California, Oregon and Washington. Five years later, the Pacific Fishery Management Council, a body of 14 voting members that oversees West Coast fisheries, was required to review those protections.
The council considered proposals from conservation groups and industry representatives in their review. Fishermen wanted more areas to trawl, while conservationists pushed for more protections. After years of back and forth, the council decided last year to safeguard an additional 140,000 square miles of seabed, while reopening less-sensitive areas to fishermen. Some of these historic fishing grounds were previously closed to help overfished rockfish populations recover.
These changes were ultimately enshrined in NOAA's final regulations issued last month, including 53 new habitat conservation areas that are closed to bottom trawling off of Washington, Oregon and California, plus a sweeping 123,000 square mile closure to protect deep-sea ecosystems off California from all commercial fishing gears that contact the seafloor.
Brad Pettinger, one of the council's 14 voting members and the former director of the Oregon Trawl Commission, said that the council's decision was a bargain struck between conservationists and trawlers.
"It's a bargain in the sense that it's good for both people," he said. "The sensitive habitat areas primarily have been protected, and areas that can be opened up for the most part were."
The areas slated to open generally have soft, sandy bottoms, which are thought to be less vulnerable to trawling and recover more quickly from damage than rocky areas. Access to those fishing grounds will be a boon for West Coast fishermen, Pettinger said.
"It's a win-win for everybody," agreed ecologist Brian Tissot of Humboldt State University, who's studied deep reefs for 30 years and authored a scientist sign-on letter supporting Oceana's efforts to conserve West Coast seafloor habitats. "A lot of historically closed areas were opened, so thank God the tradeoff was some new areas were closed."
Protections more than doubled from 2005 to 2018, which will go a long way in the ongoing effort to restore ocean abundance.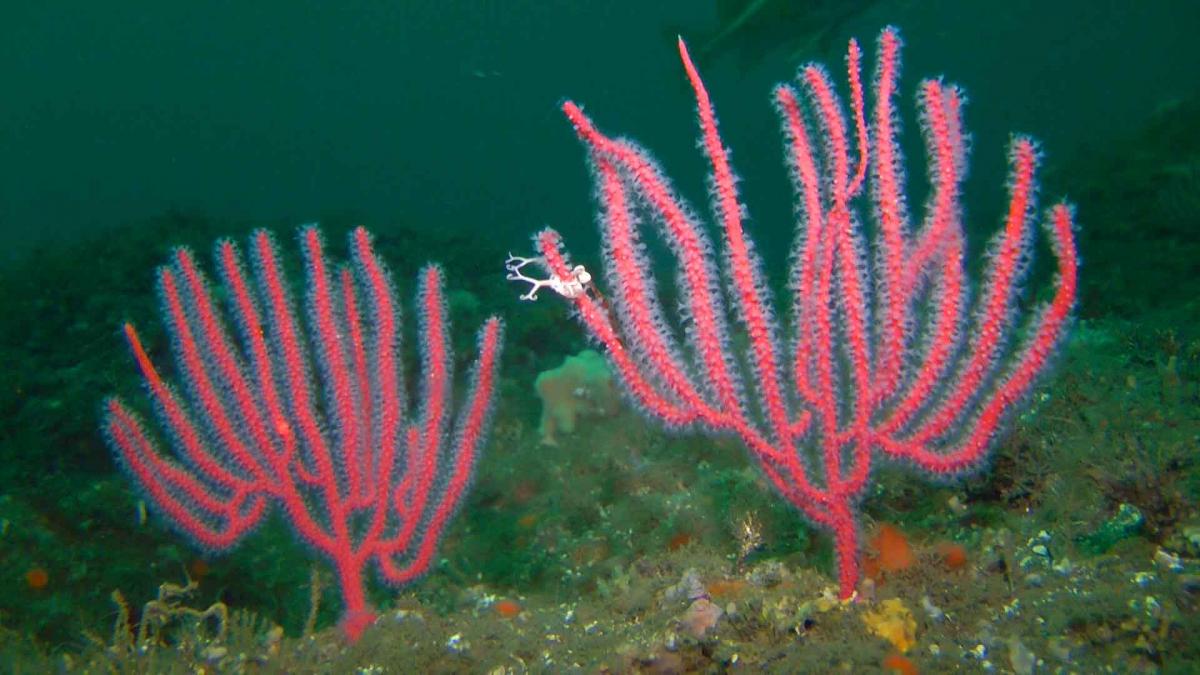 Recovering what's been lost
Many important habitats are already gone, having been ripped up by bottom trawls. On the West Coast, they've been used for decades as the main way to catch rockfish, flounder and dozens of other commercial species that live on or near the seafloor. Many marine species are bottom-dwellers, and trawlers can sweep tens of miles in a few hours.
Be that as it may, trawlers are still a common sight, especially on the Oregon coast. It's an efficient fishing method that "keeps the lights on" for the West Coast fleet, said Pettinger. Bottom trawling is the industry's bread and butter, but it can also bulldoze sensitive habitats like coral and sponge reefs.
"We have no idea what the West Coast used to look like before bottom trawling," said Dr. Geoff Shester, Oceana's California campaign director and senior scientist. But intact places like Daisy Bank give scientists an idea of the richness of the past. The challenge has been figuring out how to protect these special spots using sound science, while respecting that fishermen still need to make a living.
Oceana has risen to the challenge over the last two decades, working to protect more than 275,000 square miles of West Coast seafloor habitat from bottom trawling. The effort reflects a growing global trend to "freeze the footprint" of trawling, according to Dr. Shester.
This is achieved by limiting it to places that have previously been trawled, as well as protecting important ecosystems inside the trawl footprint. NOAA refers to this as the "Oceana Approach."
"Trawling isn't going away. It's too important to the industry," he said.
But fishermen and environmentalists achieved a compromise to protect special places like the Southern California Bight, Monterey Bay, Daisy Bank and other Pacific Ocean treasures. There is common ground at the bottom of the sea.
This article was originally published on July 27, 2018. It was updated on December 10, 2019 to reflect the newly finalized NOAA regulations.