April 29, 2015
Oceana CEO Andy Sharpless Featured in "Two Good Rounds TITANS: Leaders in Industry & Golf"
Photo courtesy Elisa Gaudet
What do top business leaders and professional golfers have in common? A lot, it turns out. Author and Oceana supporter Elisa Gaudet explores this interesting connection in great detail in in her latest book, "Two Good Rounds TITANS: Leaders in Industry & Golf." Through interviews and photographs with PGA/ LPGA TOUR Pro golfers and 33 of the world's top CEOs, Gaudet uncovers how they are connected: through passion, competition and persistence.
The book features a forward by Oceana CEO Andrew Sharpless, also an avid golfer. In addition to Sharpless, "Two Good Rounds TITANS" features quite an impressive cast of subjects, ranging from Tiger Woods, Peter Ueberroth, Johann Rupert, Paul Fireman, Julian Robertson and many more.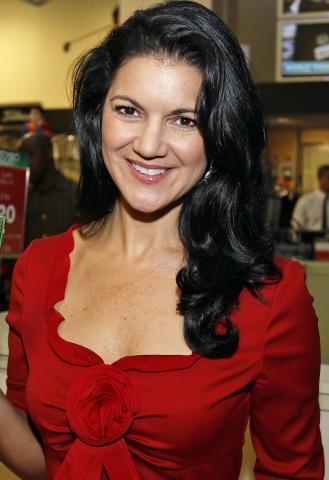 This is the third book in the "Two Good Rounds" series for Gaudet that explores and celebrates golf culture. Gaudet is the founder of Executive Golf International, a marketing firm that works to create golf-related programs. Prior to EGI, Gaudet worked in the golf industry in the U.S. and Latin America for the PGA Tour and the Tour de las Americas. Her work has appeared in the Huffington Post, Cybergolf, New England Golf Monthly, Florida Golf Central, Miami Visitor Book, Alaska Inflight magazine and others.
Click here to learn more about Ms. Gaudet and to purchase the book.
Oceana would like to thank Ms. Gaudet in donating a portion of book proceeds to Oceana. (Photo: Author of "Two Good Rounds TITANS: Leaders in Industry & Golf," Elisa Gaudet. Photo courtesy Elisa Gaudet)