October 14, 2021
'Oceana's first major victory': Senior Advisor Dr. Michael Hirshfield revisits the campaign that tackled cruise ship pollution in 2004
In celebration of Oceana's 20th anniversary this month, five senior staff members revisited past victories that embodied Oceana's mission to stop overfishing, reduce bycatch, protect habitat, curb pollution, and increase transparency.
Here's what Senior Advisor Dr. Michael Hirshfield had to say about Oceana's first major victory, which stopped Royal Caribbean Cruises from dumping virtually untreated sewage and other waste into the ocean in 2004:
"Oceana decided to focus on cruise pollution because it was timely, visible, could be explained simply, and had a solution: Stop dumping thousands of gallons of poorly treated human waste into the ocean. At the time, Royal Caribbean Cruises was the world's second largest cruise company and had already been fined more than $30 million for illegally discharging oil, wastewater, and garbage into the ocean. We decided to launch a corporate-focused campaign, and ultimately succeeded in getting Royal Caribbean to install real sewage and wastewater treatment facilities on all of its ships.
It wasn't easy, though. Challenges during the campaign included aggressive pushback from the company. They sent letters to each of our board members individually, complaining about the staff and threatening litigation. It is a proud moment – especially so early in Oceana history – that the board stood behind our campaign, causing the company to back down from its threats. Timing was another challenge. The campaign was launched about a year after 9/11, which made approaching cruise ships for demonstrations significantly more difficult because of increased security.
Our campaign directed media and public pressure towards Royal Caribbean leadership. As a new organization, we relied heavily on activities that would generate press coverage (some might call them stunts), clever and humorous ads, and petitions and grassroots events. At one point, Oceana chartered a plane towing a banner that read, 'Got sewage? Royal Caribbean dumps daily' over the company's headquarters in Miami. We even had a toilet costume that was a big hit when volunteers wore it to protests in front of the company's cruise ships. We later learned that a key reason the company's leaders finally agreed to our demands was because they were receiving pressure from their own employees, who didn't like feeling bad about the place where they worked.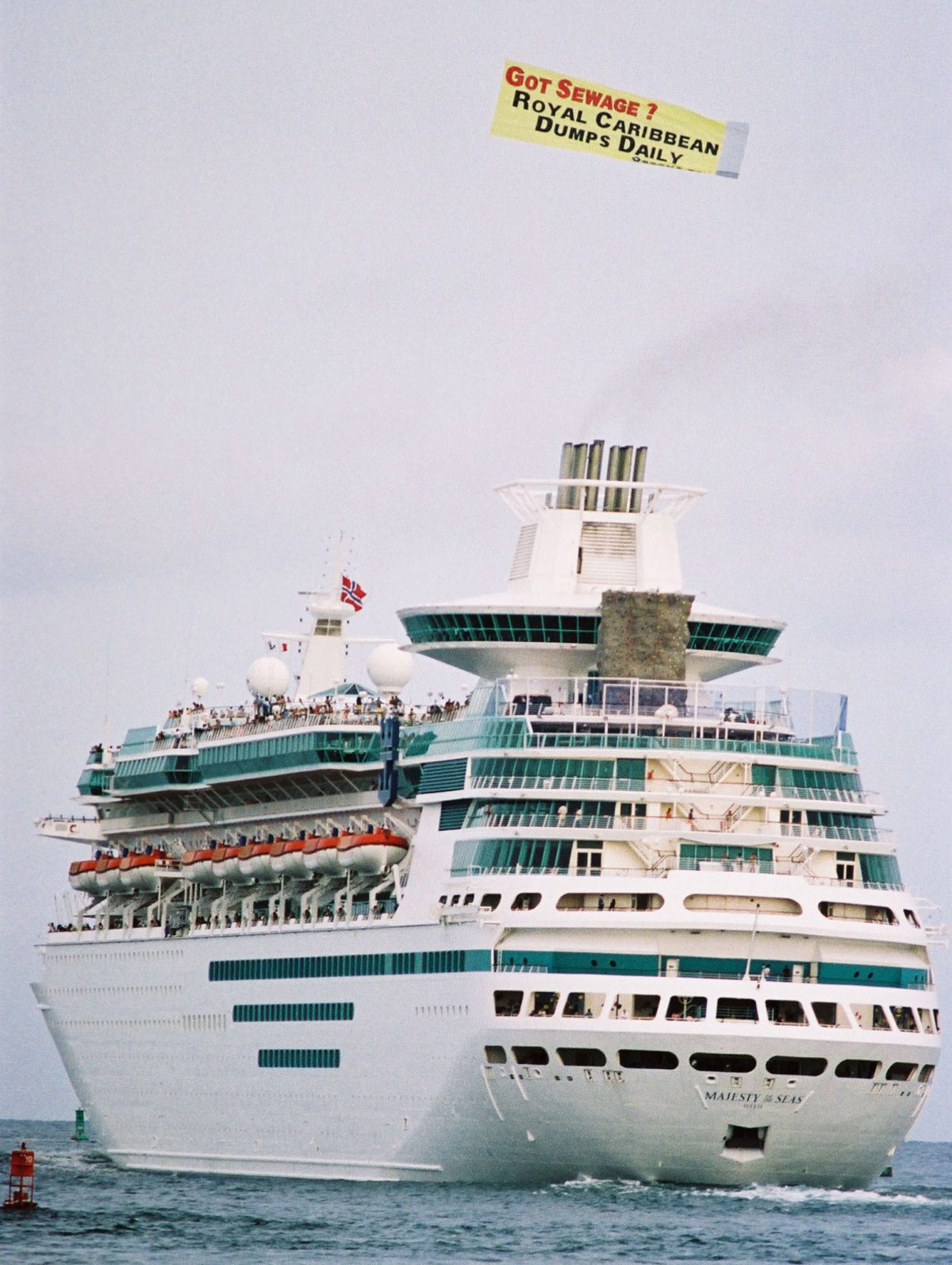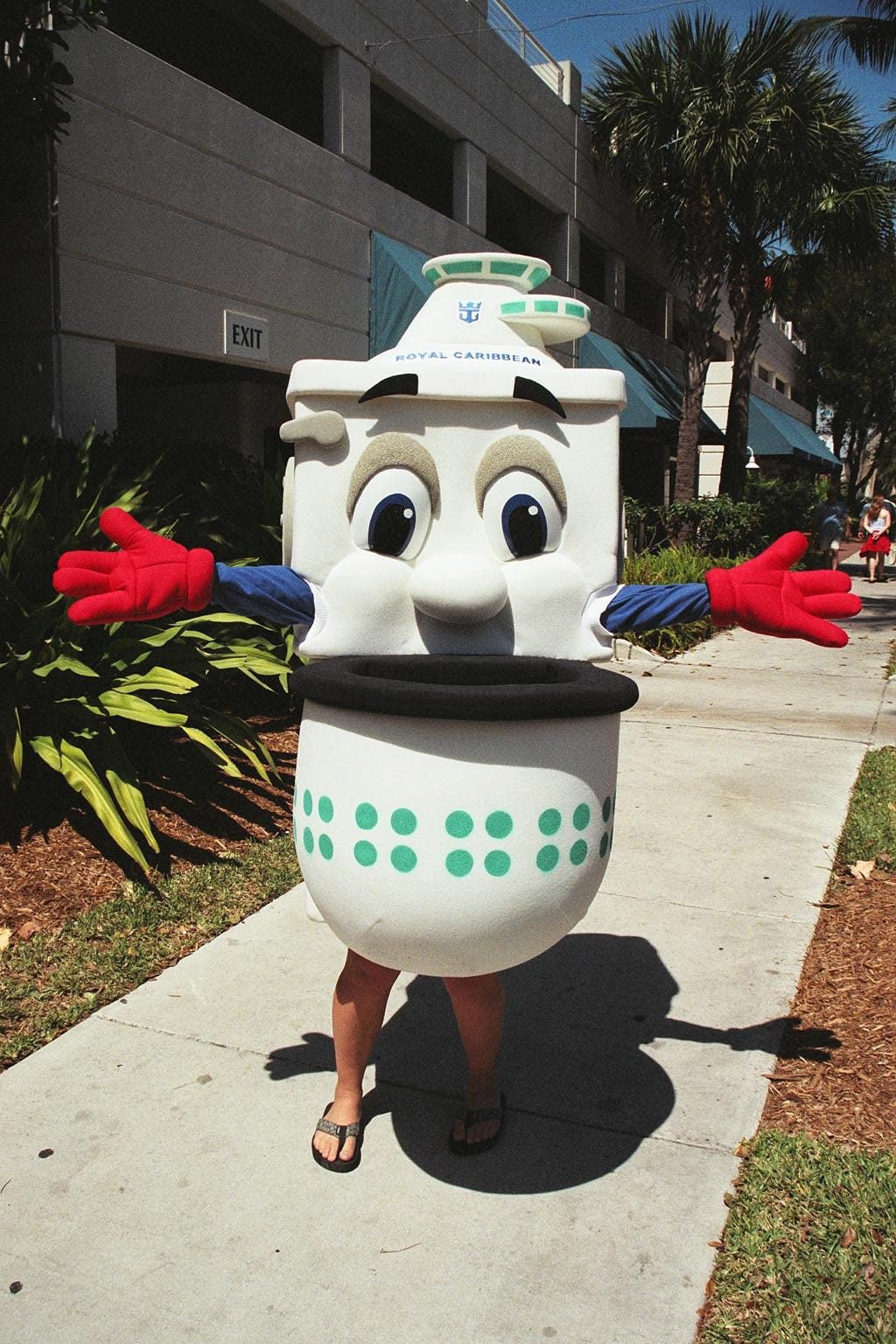 Because this campaign was Oceana's first major victory, it set precedents for decision-making to this day. It also affected our approach to corporate campaigns, in particular by emphasizing the important role of media and grassroots organizing, along with scientific reports and legal action. That said, it also showed how similar corporate campaigns can be to policy campaigns, which often rely on the same tools. For example, following the success of our toilet costume, Oceana used costumes depicting a dolphin, a dusky shark, and a big red fish (named 'Finley') in subsequent policy campaigns.
This campaign taught us a few broader lessons, as well. Be prepared for everything you can imagine, but never think you really understand how your opponents will react. And finally: Novelty, surprise, and humor are invaluable elements that can be used to our advantage."
The big picture: Thanks in part to Oceana's Royal Caribbean campaign, then-California Governor Arnold Schwarzenegger signed a law that prohibited the cruise industry from dumping sewage into state waters. Over the years, Oceana has won many other pollution victories, including stopping mercury polluters in the United States; tackling harmful salmon farms in Chile; securing an offshore oil drilling ban in Belize; and getting several laws passed around the world that reduce plastic pollution.
This story is part of a longer feature that appears in the 20th Anniversary Issue (Fall 2021) of Oceana Magazine. Read it online here.