Credit: StudioByTheSea/ Shutterstock
A long stretch of narrow islands — called the Outer Banks — runs off the coast of North Carolina. The archipelago stretches for more than 100 miles, three miles at its widest, curving like a fishhook in the sea. Beaches there are clean and white, dotted with dune grass. The islands' quaint towns and bird-filled wildlife refuges are big economic engines: In 2015, tourists spent over $1 billion in and near the Outer Banks. But not all visitors are welcome. If current policy proposals are left unchecked, the Outer Banks and places like it could be overrun with offshore oil rigs, pipelines, refineries and all the dirty and dangerous trappings of the oil and gas industry.
"It's the infrastructure that's going to be the biggest shock," said Peg Howell, a former oil rig supervisor who worked for Chevron, Mobil and Marathon, and who now campaigns against offshore drilling in the Atlantic. "People will be shocked by the number of trucks going down the highway carrying mega-loads," she said. "We don't have a highway along the coast to handle that."
The oil and gas industry has courted the Outer Banks and other spots along the East Coast for decades without success. Rigs are a regular sight in the western Gulf of Mexico off Texas and Louisiana, but not further east in the Atlantic. This might change. Right now, the Trump administration is trying to push through a slate of permits for offshore oil and gas exploration from Delaware to Florida. Drilling might not be far off.
If fossil fuel interests succeed, conservationists and industry veterans alike paint a grim picture of the coast's future. It's not just tourism that's under threat. It's fishing; wildlife; a way of life. And once the industry swings into action, it will be hard to stop.
"This is the single most powerful commercial, industrial enterprise in the history of this earth," said Bob Bea, a veteran of Shell Oil Company, who retired in 1976 and went on to teach engineering at UC Berkeley. Fossil fuels are "a very intense, focused, capable beast," he said. And if poorly managed, "the beast will eat you."

A new, old fight
In 2010, a disaster helped save the East Coast from offshore oil development. In April, British Petroleum's, or BP's, offshore rig Deepwater Horizon exploded in the Gulf of Mexico, killing 11 people and gushing more than 200 million gallons of oil into the Gulf. The Obama administration had planned to open parts of the Atlantic coast to offshore drilling before the spill, but stepped on the brakes after the BP disaster.
That lasted a few years while the disaster was fresh in the nation's mind. But by 2014, the memory had faded. "Then the Atlantic was very much on the chopping block," said Nancy Pyne, who leads Oceana's field team. "While coastal governors and decision-makers in Washington supported opening up the East coast, our theory was if you actually went to people who lived on the coast, those folks would not be in favor of offshore drilling."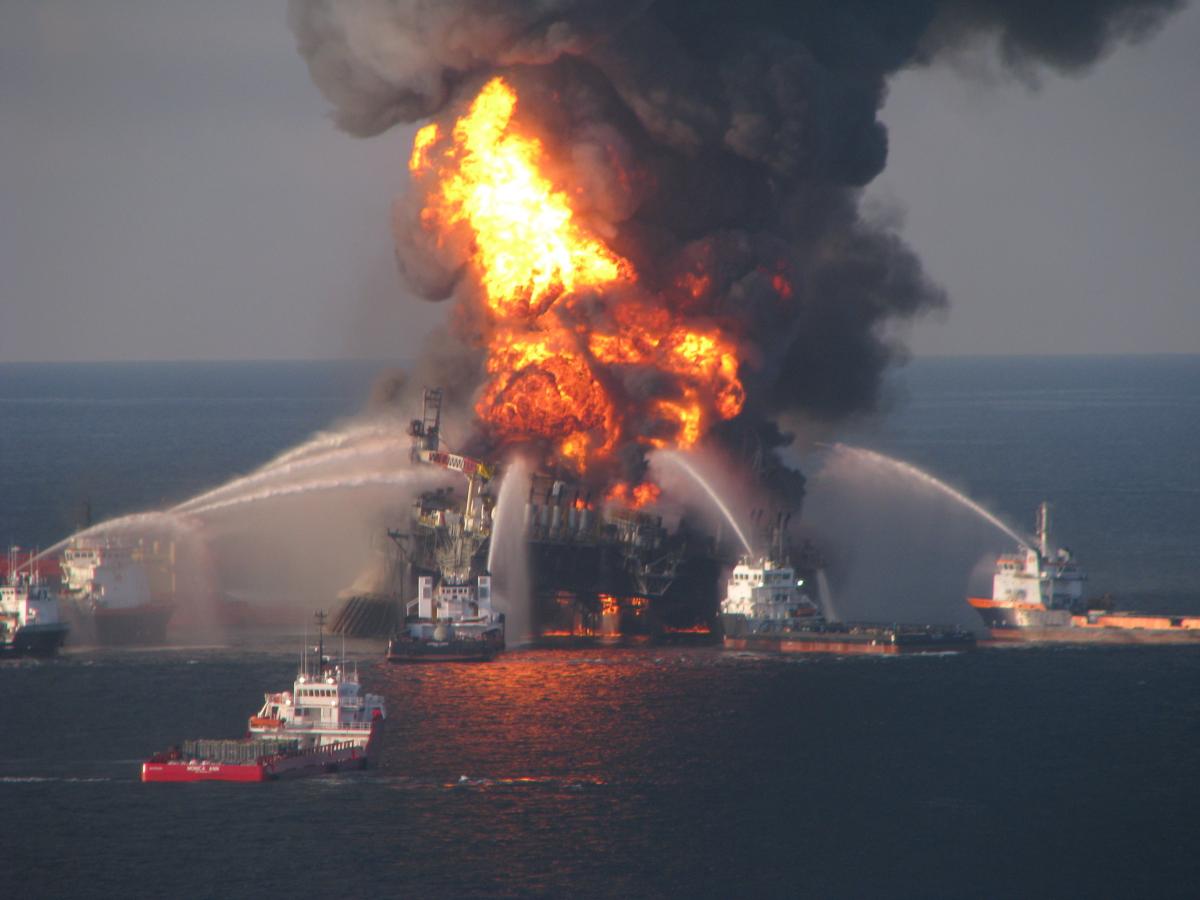 She was right. Between 2014 and 2016, Oceana mobilized more than 100 coastal communities to pass resolutions against offshore drilling in the Atlantic, and brought that opposition to bear in Washington D.C. Largely due to Oceana and its allies' efforts the Obama administration closed the coast to both drilling in 2016 and exploration in 2017. "At first, Washington wasn't listening," Pyne said. "But we organized and forced them to."
Then, this spring, President Trump signed an executive order that reopened the possibility of drilling in the Atlantic. In June, the National Marine Fisheries Service issued draft incidental harassment authorizations as part of the permitting process for seismic airgun blasting in the Atlantic: a first step to help locate potential fuel reserves locked beneath the seabed.
Now coastal communities are back in a battle they thought they'd won. If those communities lose, a glut of new development could descend on unprepared coastal towns.
Howell explained that once exploration activities reveal hints of buried oil or gas reserves, companies will compete for leases to drill. After seismic airgun blasting, the companies will dig a few exploratory wells to definitively locate oil and gas deposits. And if those deposits are promising, they'll dig many more. The coast could eventually be riddled with oil rigs, refineries, storage facilities and pipelines, and the noise and pollution they bring. Production could be in full swing by 2040 and will last another 40 to 50 years, she said.
But oil isn't limitless, and wells eventually run low. When the boon ends, rigs and factories linger. It's expensive to plug the holes in the seafloor and tear down oil platforms the size of skyscrapers, Pyne said, so the industry fights it at every turn. Once you let drilling through the door, there's no turning back. As Howell put it — this is a forever decision; "this is about your babies."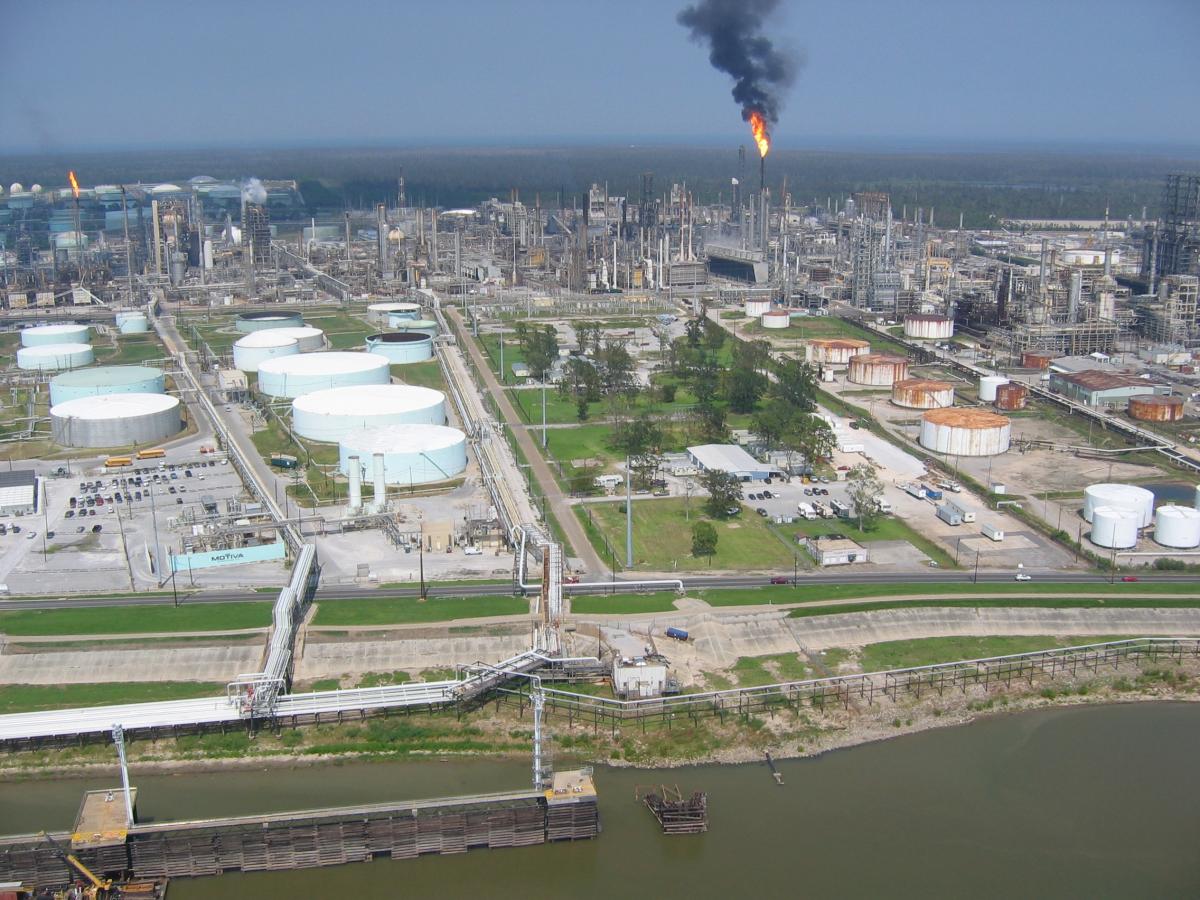 Down and dirty
"We are a tourist, commercial fishing and recreation attraction," said Frank Knapp, co-founder of the South Carolina Small Business Chamber of Commerce and head of the Business Alliance for Protecting the Atlantic Coast. "Maine to Florida, that's who we are on the East Coast. We don't want industrialization."
If the oil industry succeeds, industrialization is exactly what the East Coast will get. But it's unclear where companies will move in, or how exactly they plan to develop. "Are you going to take the beaches of the Outer Banks and make an industrial processing plant?" Knapp asked. "Tell the communities now. If they won't share that, we shouldn't let them do anything."
Cape Hatteras in the Outer Banks is a good guess for where the first rigs might go up. "There's been interest there since at least 2008," Howell said, based on earlier industry research. "Unfortunately for fish, it's also one of the world's best fishing areas."
Before companies drill Hatteras, or anywhere else, they'd blast the seabed searching for oil and gas reserves using seismic airguns. Ships will tow huge arrays of airguns that fire blasts of compressed air into the water column, sending sound waves into the seabed that reveal potential fuel reserves. The sound is so loud that an airgun detonated in Washington D.C. would prick the ears of gamblers in Las Vegas (if both cities were underwater). The blasts could kill zooplankton, harass fish, and disturb thousands of whales and dolphins. Blasts can continue 24 hours a day, for weeks to months at a time.

Lessons from the Gulf
Injuring wildlife and jeopardizing commercial fisheries are just a few costs of doing business with the oil industry. More — and more dangerous — consequences rack up with time. A catastrophic accident is the obvious fear with oil and gas development. It was a nightmare realized in the Gulf of Mexico in 2010, when BP's Deepwater Horizon exploded and sank. But even before that spill — the largest in U.S. history — drilling caused chronic problems in the Gulf.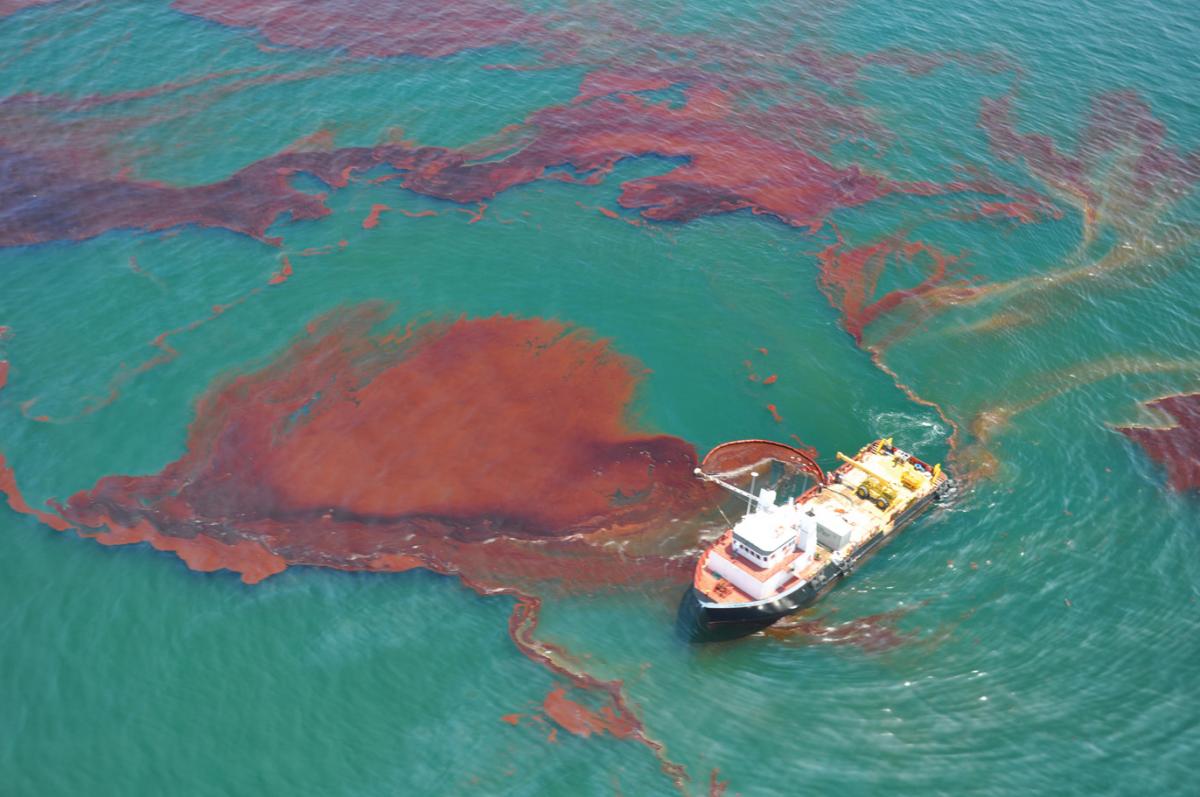 Jonathan Henderson, founding director of the watchdog organization Vanishing Earth, grew up fishing in south Louisiana. Now he leans out the window of a Cessna, binoculars pressed to his face, looking for the telltale rainbow sheen of an oil slick or distinctive bubbling of a busted gas pipe. He finds and reports thousands of little problems every year. "Sometimes the leaks are so small," Henderson said, "it doesn't look like a BP disaster. They're subtle."
Subtle leaks add up to big impacts though. Each year, little leaks release about 13 million gallons of oil into the Gulf. That's 13 times more than oil companies report to the government, according to a 2013 study in the scientific journal Nature. Over time, all that oil has slowly poisoned the Gulf environment. If oil comes to the Atlantic, the coast would probably face similar woes. Very few new safeguards have been enacted since the Deepwater Horizon 2010 disaster.
The basic problem is an imbalance of power, said oil veteran Bea. "I have very deep respect for the capabilities of the oil and gas industry," he said. "But I'm also very afraid of this beast. It can sense weaknesses and exploit those weaknesses to its benefit." Recent regulatory rollbacks don't bode well for the Atlantic, Bea added. President Trump lifted drilling safeguards this spring. "That's an indication that industry has the balance of power in its direction," he said. "And if you don't think it'll take control, you better think otherwise."
Facing down offshore drilling is daunting. But ultimately, protecting the Atlantic coast will come down to Atlantic communities, Bea said. Even if drilling does come to places like the Outer Banks, the way that people there respond—and how engaged they stay—will decide what the industry can or can't do.
After everything she's seen leading this fight for Oceana, Pyne had a message for residents of the Eastern Seaboard: Keep the pressure on your representatives. Call them, write them: Let them know what you expect. "Rising up was the only thing that stopped this last time," Pyne said. "We've fought this and won before. We need to keep it up."