Hugo Tagholm is the Vice President and Executive Director of Oceana's newly expanded policy campaigns in the United Kingdom. A seasoned campaigner, leader, ocean advocate, and surfer, he previously served as Chief Executive of Surfers Against Sewage, one of the U.K.'s top marine conservation and campaigning charities. Tagholm founded the Plastic Free Communities movement, the Million Mile Beach Clean, and the Plastic Free Awards.
You grew up mudlarking (the urban version of beachcombing) on the shores of England's River Thames. How did your earliest memories on the water impact you?
Hugo Tagholm: As a youngster I was endlessly fascinated by all things wild, especially life on and under the water. Exploring the shoreline of the Thames, which people often forget is tidal, exposed me to debris washing up – coins, clay pipes, pottery, and more. That was a strong precursor to my extensive campaign on plastic, which is a much more insidious pollutant. Years later, I'm proud to regularly speak in the Houses of Parliament not far from where I scoured the banks of the river, helping to deliver meaningful policy changes on plastic pollution, water quality, and the climate.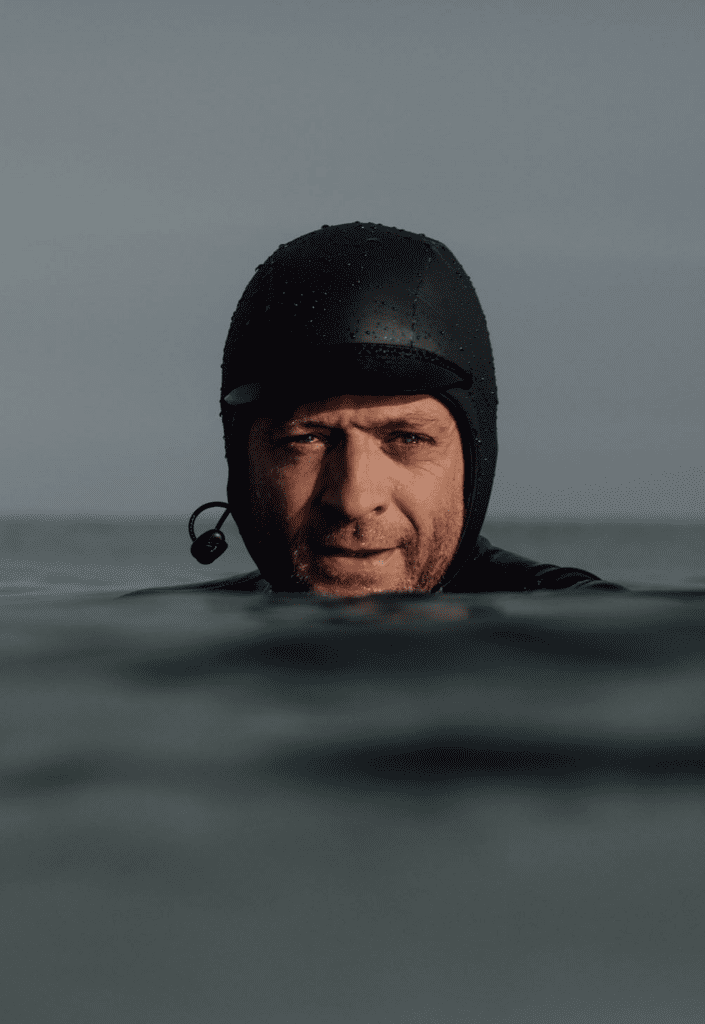 Prior to joining Oceana, you led the U.K. advocacy and campaigning organization Surfers Against Sewage (SAS) for 14 years. How did you mobilize the surfing community to protect the oceans?
As we grew Surfers Against Sewage into one of the most influential environmental voices in the country, much of our impact was driven by passionate supporters – volunteers, members, donors, citizen scientists – all of whom connected to the ocean in one way or another. We worked with surfers, swimmers, beach lovers, wildlife watchers, and vacationers – and created campaigns that inspired, empowered, and connected them in action. We mobilized over 150,000 beach clean-up volunteers annually, developed a powerful network of local leaders, used digital technology to enable citizens to lobby policy makers, and much more. We reached millions of people every year with our work thanks to a shared love of Planet Ocean. (And a fantastic team of campaigners, communicators, and fundraisers!)
Surfing is my passion. Particularly getting in the water with my 14-year-old son, Darwin. I believe an authentic connection with the ocean is a powerful motivator. That's why I live and work from Cornwall, where many brilliant ocean activists and leaders reside. The wild, rugged coastline of Cornwall motivates me every day. Connecting with the ocean has helped me take an authentic and powerful story to Parliament, the United Nations, meetings with Royalty, and other corridors of power.
At SAS, you campaigned to institute and enforce policies in the U.K. that eliminate single-use plastics, decrease sewage pollution, and more. What victory are you most proud of?
There are many across our campaigns. I'm proud to have campaigned successfully for the plastic bag charge in the U.K., which has reduced plastic bag circulation by billions. I also successfully campaigned for a deposit return scheme, to be introduced this year, which will stop hundreds of millions of plastic bottles from entering the ocean annually. Our team's work on water quality has helped ensure proper funds are allocated to stop sewage spills in the coming decades. We used technology and data to expose the scale and extent of sewage pollution, then connected our supporters with policymakers to express their discontent almost daily through the Safer Seas & Rivers Service.
I'm also proud that we brought influential people into the organization including His Majesty King Charles III, who supported Surfers Against Sewage while he was still the Prince of Wales. I've worked with leading environmentalists, broadcasters, politicians, business leaders, and NGOs throughout my career, and I'm grateful for the opportunities to create positive change for the ocean with so many over the years.
What drew you to Oceana?
Oceana stands out in this space, particularly on policy change, where I believe we can have some of the biggest wins for our oceans. The U.K. has incredibly productive, biodiverse seas, so the opportunity to lead the expansion of Oceana in the U.K. to forge punchy campaigns for thriving seas piqued my interest. I look forward to helping establish our team and develop new campaigns to protect the U.K.'s waters.
What do you see as the most urgent issue facing the oceans in the U.K.?
Overfishing and the lack of properly enforced marine protected areas (MPAs) are huge issues facing our seas, as is the expansion of oil and gas in the North Sea. The climate emergency looms large over our coastline, seas, and communities. We already see communities in planned retreat from the encroaching waters in some parts of the country. Plastic pollution is sadly endemic on all U.K. beaches, as it is around the world. We need bold and progressive policies to stop the plastic pollution crisis at the national and international levels.
What can we expect to see from Oceana in the U.K. in the next few years?
With a general election looming, this is a fantastic time to campaign for policy change in the U.K. We're planning big campaigns on offshore MPAs, pushing for a complete ban on bottom trawling and dredging, the most damaging types of fishing, which decimate marine ecosystems. We want to see 20% of our seas fully protected from bottom-towed fishing gear by 2026.
We also want to ensure commercial fish stocks are not fished beyond sustainable levels. According to Oceana's 2021 U.K. Fisheries Audit, just 36% of fish populations in the U.K. are considered healthy of the 104 stocks studied. The over-industrialization of our seas is already decimating fish populations and ripping apart ecosystems. Policymakers too often ignore scientific guidance as they set fishing limits and rubber stamp the industrial development of our waters, legalizing the destruction of biodiversity and pristine ecosystems. Governments consistently disregard legal obligations to restore fish populations and safeguard important areas of the ocean. They collectively fail to provide the conditions needed to allow threatened and endangered species to come back from the brink.
Oceana will also launch a campaign to stop new oil and gas development in the North Sea, working closely with the Uplift climate movement. We aim to stop new developments in this important marine environment.
To reach these goals, we'll continually collaborate with NGOs, connect the public with policymakers, run media campaigns, and seek new scientific evidence as we move forward.