Charles Curtis / Shutterstock
Oven-roasted oysters with a lemon butter sauce, fish chowder and baked hake might sound like menu items at a gourmet restaurant, but at two public schools in Martha's Vineyard, they're part of a $3 lunch.
Each Friday, Chef Jenny DeVivo serves locally caught seafood to roughly 400 children plus teachers and staff at Chilmark and West Tisbury schools. Devivo's cooking is part of a larger initiative to bring kids healthy food grown or raised in their community.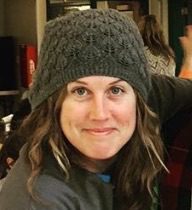 "I place an order on Tuesday, the fish is typically caught on Wednesday and arrives at our door on Thursday," DeVivo says. She then scans a QR code on the packaging, which tells her the type of fish, who caught it, where the fish was caught and what fishing method was used. During these "Fish Friday" lunches, she shares that information with her students, who range in age from preschool to eighth grade.
"It's ignited a little bit of passion in them," DeVivo says. "We're surrounded by the water, and they appreciate it and respect it."
DeVivo says she's always been drawn to water. She loves to swim, fish and paddleboard, and her family visited Martha's Vineyard regularly in the 1970s before moving there in the '80s. DeVivo pursued a career as a singer and traveled Europe, but to get a visa, she began working in restaurants abroad. The experience transformed the way she thought about cooking.
"I grew up in America in the 1980s, where what was popular at home was Chef Boyardee. Food came in a lot of boxes," says DeVivo. But in Europe's kitchens, she learned how to make pasta sauce and bread from scratch.
DeVivo eventually returned to Martha's Vineyard, but her European restaurant experience stayed with her. Those years convinced DeVivo that her son's school could do better with its lunch program. So five years ago, she took the role of school chef, with a mission to make food healthy, local and affordable.
She added Fish Fridays in November 2016, after partnering with Red's Best, a wholesaler working with small fishing boats committed to traceability. DeVivo has also used the program as a way to introduce kids to lesser-known but more sustainable species. She subs in white, buttery fishes like hake or pollock instead of over-fished cod, which keeps the program affordable.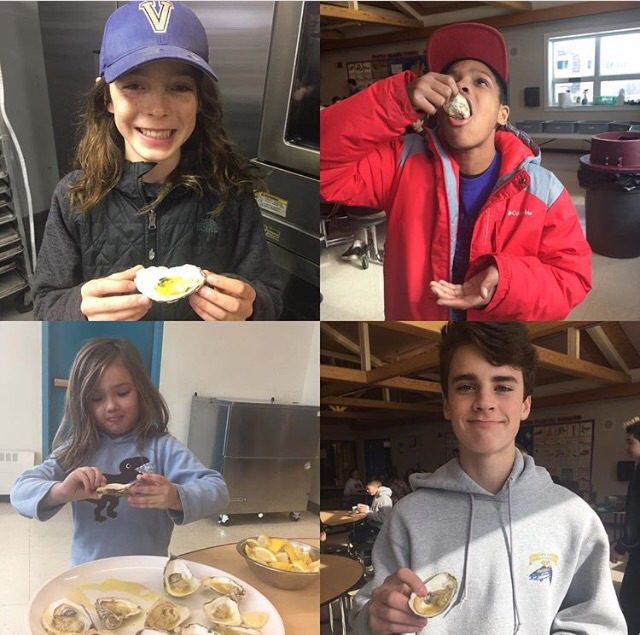 In the early weeks of Fish Friday, some children were wary. Only half of them chose the fish option; others went with standbys like the salad bar. But DeVivo encouraged students to try the fish — giving high fives to those who made the plunge — and now she says she has 75-100 percent participation on a typical Friday.
Part of the key to her success, DeVivo says, is keeping the recipes simple and kid-friendly.
"Jenny just wants the kids to have the best interaction with food and the people who bring it to them," says her assistant chef, Mercedes Ferreira.
DeVivo says she wants to introduce other schools to her program too. She plans to visit inner-city schools in Connecticut and New York next school season to exchange ideas with their kitchens. Ultimately, DeVivo is hoping to get a grant to travel farther with her message of local seafood sustainability.
"Kids not only eat with their mouth, but also their eyes and ears," says DeVivo. With the right information, "they're these budding sustainable creatures." She says now the kids love guessing what the fish of the week will be, and they beg for oysters, a sustainable seafood of which some were initially skeptical.
The opportunity to help create more young sustainable eaters would be, as DeVivo puts it, "off the hook."