October 22, 2021
Senior Scientist Jon Warrenchuk revisits 'one of Oceana's largest and earliest habitat victories' that protected Alaskan corals
In celebration of Oceana's 20th anniversary this month, five senior staff members revisited past victories that embodied Oceana's mission to stop overfishing, reduce bycatch, protect habitat, curb pollution, and increase transparency.
Here's what Campaign Manager and Senior Scientist Jon Warrenchuk had to say about Oceana's 2005 victory of protecting cold-water corals and seamounts in Alaska from destructive bottom trawls:
"In 2002, National Marine Fisheries Service (NMFS) scientists discovered the world's most abundant and diverse assemblage of cold-water corals off the Aleutian Islands of Alaska. This is the same area where factory trawlers were dragging bottom trawls across the seafloor, removing corals by the ton. Cold-water corals grow slowly – only a few millimeters a year – and provide essential habitat to many marine species. Something needed to be done.
Oceana mobilized to alert the media, funders, decision-makers, and fishing industry that there were, indeed, corals in Alaska, and that NMFS had a legal obligation to protect them. We demonstrated that by 'freezing the footprint' of bottom trawling to a limited area and identifying sensitive habitat within that footprint, much of the coral habitat in the Aleutians could be protected.
This approach completely shifted the industry standard of 'trawl anywhere unless someone can prove you are doing harm' to 'only trawl where you have trawled before unless you can prove you won't do harm.' It was a heavy lift, and the trawl industry initially laughed off our habitat protection proposal.
In the midst of the campaign, I jumped at the chance to join a team of researchers who were surveying coral habitat on seamounts far offshore in the Gulf of Alaska. During those 21 days at sea, I spent six serene hours in a submarine 1,000 meters below the surface gazing at cold-water corals in the wild. When the expedition ended, we added the seamounts to our protection proposal and got to work engaging in an esoteric fishery management process like no other non-profit had done before.
We dug deep into the data and presented analyses of coral and sponge bycatch with more detail than the Fisheries Service would provide. When our requests for mapping and data overlays overwhelmed our geographic information system (GIS) contractors, I taught myself GIS so we could create these materials on the fly. We brought portable printers to meetings so we could print out maps in the hallway. We turned independent scientists into coral advocates and generated scientist sign-on support letters. We collected 32,000 public comments of support to send to NMFS, which may have been a new record at the time.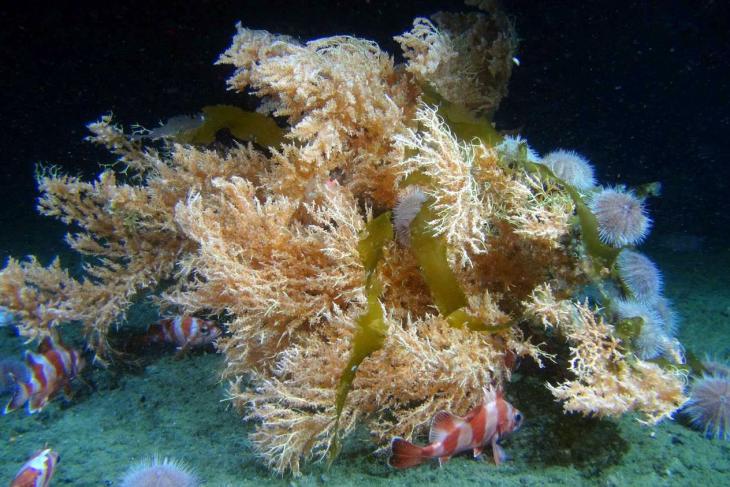 In the end, we won one of Oceana's largest and earliest habitat victories with the protection of 370,000 square miles (more than 958,000 square kilometers) of seafloor habitat in the Aleutian Islands and all the seamounts off Alaska. At the time, the action was credited as creating the largest marine protected area in the United States. Oceana has since used the same 'freeze the footprint' approach to protect vast swaths of habitat in other parts of Alaska and all over the world."
The big picture: As of this year, Oceana has protected nearly 4 million square miles – or more than 10 million square kilometers – of ocean habitat. This includes areas closed to bottom trawling and marine protected areas created as a result of Oceana advocacy. Other significant habitat victories have included a law to ban existing bottom trawling in Rio Grande do Sul, Brazil's southernmost state, and a nationwide ban on all trawling in Belize.
This story is part of a longer feature that appears in the 20th Anniversary Issue (Fall 2021) of Oceana Magazine. Read it online here.