October 5, 2020
Small scale, large impact: How Oceana works with artisanal fishers to win victories
For a year, Oceana campaigned for a bottom trawling ban in Rio Grande do Sul, Brazil's southernmost state and home to some of the country's most important and productive fishing grounds. And after months of organizing, researching, lobbying, and protesting, success hinged on a single page of numbers – the personal contact information of 45 state representatives who would be voting on a bill to outlaw bottom trawling across the state.
In the lead-up to a major election, Oceana took those numbers and gave them to local artisanal fishers, who began texting en masse. More than 18,000 fishers and their families sent WhatsApp messages to representatives, calling on them to vote in favor of the Sustainable Fisheries Act that Oceana had drafted. A favorable decision, they said, would prevent industrial fishers from the neighboring state of Santa Catarina from sailing south and catching most of Rio Grande do Sul's fish, leaving few behind for locals.
"The fishers created a huge buzz and drove the representatives crazy," said Ademilson Zamboni, Oceana's leader in Brazil. "The representatives would say, 'OK, I already received it thousands of times. We will approve the law. Please stop texting!'"
In an unprecedented victory, the state government unanimously approved the Act on August 21, 2018, protecting 13,000 square kilometers of ocean from bottom trawling. Since then, many local fishers say they have seen more fish and more shrimp in their nets. Alexandre Carinha Novo, coordinator of Rio Grande do Sul´s Fisheries Organizer Union, said the law is "already bringing a return, despite being a very young law," and fishers have seen an increase in species that had never been caught before.
Nilmar Conceição is another fisher who has benefited. For him, fishing and survival have always been inextricably linked. His father died when he was just a child, and he fished to support his family, bringing seafood home for his mother to process and sell. Now the leader of several fishing organizations, he credits Oceana with helping fishers protect their coastal waters.
"Without Oceana we wouldn't have this law," Conceição said. "Oceana is vitally important to us because we want to improve the fishery in Rio Grande do Sul. Their support is fundamental, because without their help, how could we bring all these people and all this knowledge together?"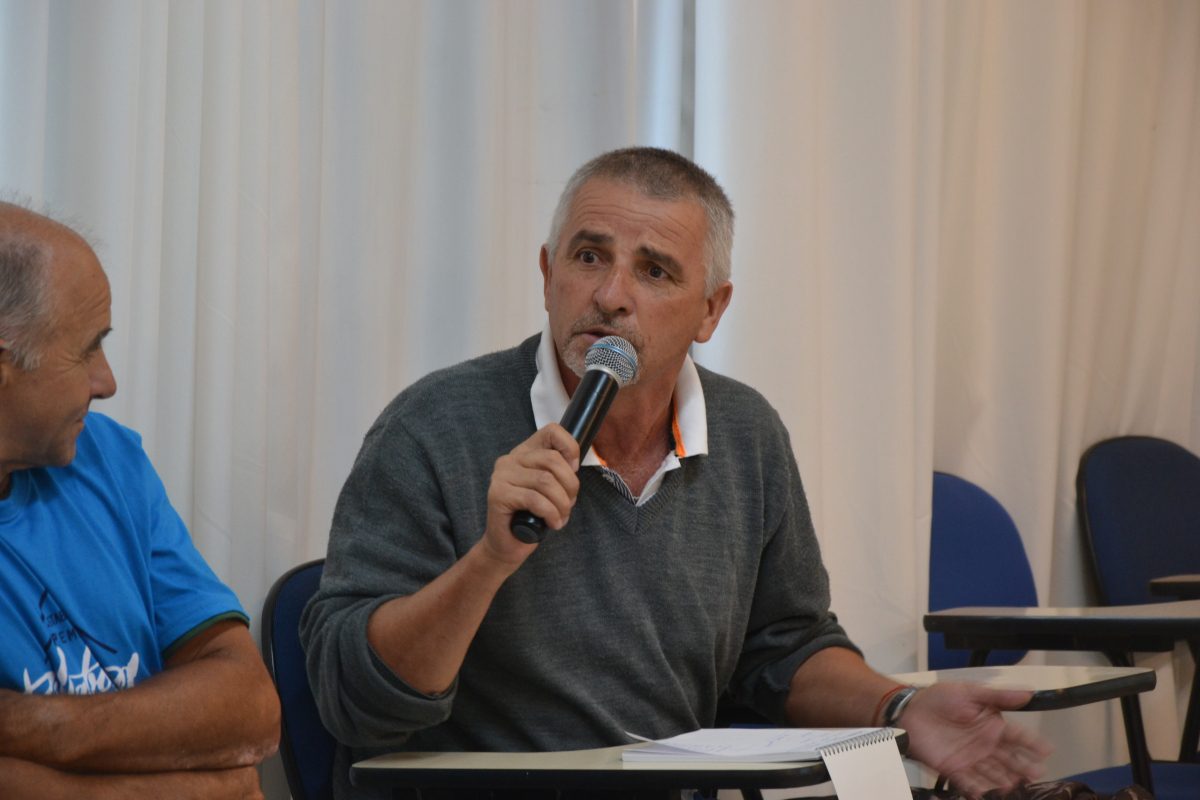 The relationship is reciprocal: This victory, and many others around the world, could not have been won without local fishers.
"Patience, persistence, steadfastness, and understanding are the cornerstones of Oceana's relationships with artisanal and small-scale fishers," said Oceana CEO Andy Sharpless. "The nature of this collaboration depends on unique country contexts, but there are a few central tenets to Oceana's approach: Fishers are encouraged to get involved in political processes that affect them; local knowledge and customs are respected; partnerships are built to be long-lasting; and grassroots organizing, technology, and communication are used to mobilize fishers."
The face of small-scale fishers
When thinking of commercial fishing, towering steel trawlers, powerful industrial equipment, and well-staffed crews might come to mind. But of the 120 million people who work in marine capture fisheries, almost 90% are small-scale fishers who generally use boats that are less than 20 meters long. Specific definitions of small-scale fishing vary from one country to the next, but artisanal fishing refers to operators who use a lower level of technology. Most of these fishers live in developing countries, and nearly half of them are women.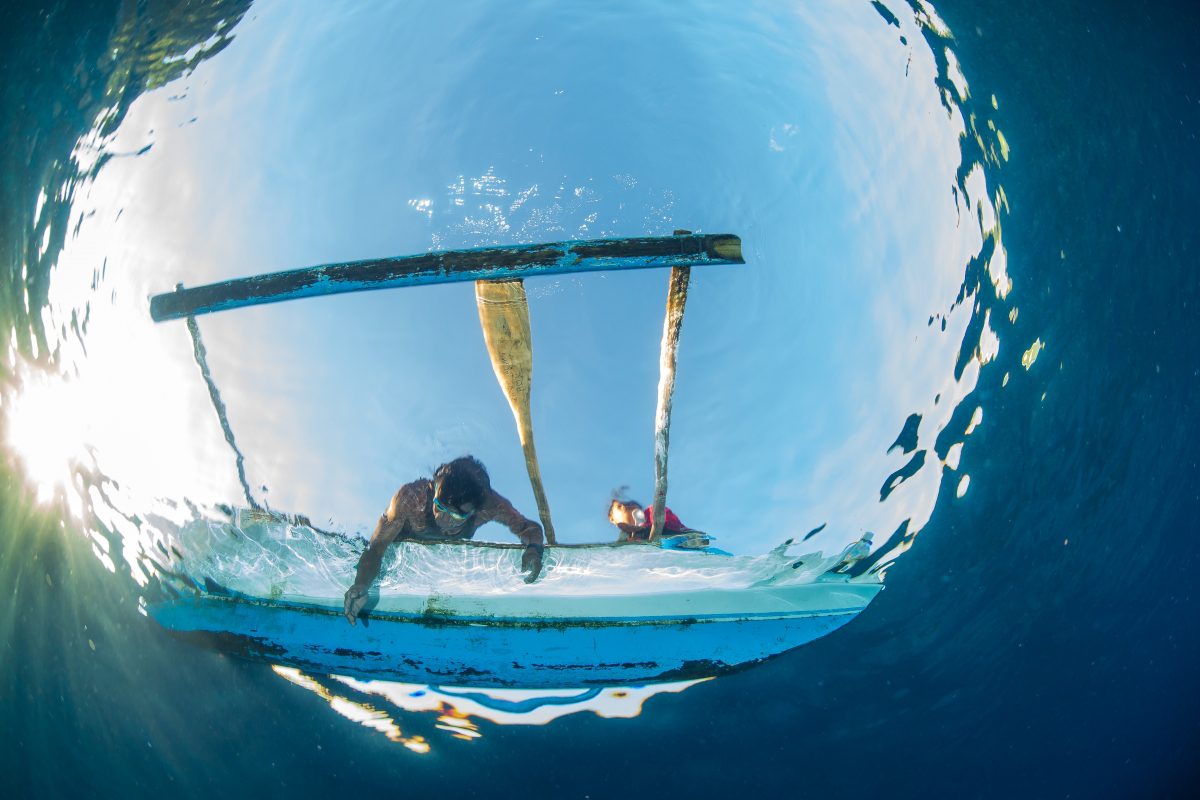 Despite their importance to coastal livelihoods around the world, small-scale fishers are often excluded from political decisions that affect the fisheries they depend on. These fishers are also the ones who lose out when short-term profits are prioritized over the sustainability and abundance of a species.
In the Philippines, for instance, illegal commercial fishers in the southwestern province of Sulu are driving municipal small-scale fishers out of their jobs – and even out of the country. With fewer fish closer to the coast, some fishers have taken desperate measures to make ends meet.
"They had to resort to land-based income sources or even working abroad just to be able to feed their families," said Danny Ocampo, campaign manager for Oceana in the Philippines. "That's a clear displacement of municipal fishers from their rightful fishing grounds."
Oceana is galvanizing small-scale fishers to protect their fishing grounds. In return, they have helped Oceana achieve its campaign targets to protect abundance, biodiversity, and local livelihoods.
A tale of two countries
In both the Philippines and Belize, small-scale fishers often live precariously, with their livelihoods dependent on their daily catch. To reserve resources for those who need them most, only artisanal boats can legally fish in municipal waters in the Philippines, which extend 15 kilometers from the coast. And in Belize's waters – where sailboats, skiffs, and canoes dominate – all fishing is small-scale.
In Tañon Strait, one of the largest protected areas in Philippine waters, Oceana teamed up with municipal fishers to put an end to illegal commercial fishing, ultimately clinching a victory in 2017 when vessel monitoring became a requirement for all fishers entering the Strait.
Oceana also helped local fishers form the Tañon Strait Fisherfolks Federation, a group focused on enforcing the law and supporting the community. In recent months, the federation has helped fishers continue to work amidst the coronavirus pandemic. When ice plants shut down, federation members banded together to produce ice in their homes, enabling them to safely transport their seafood products to market.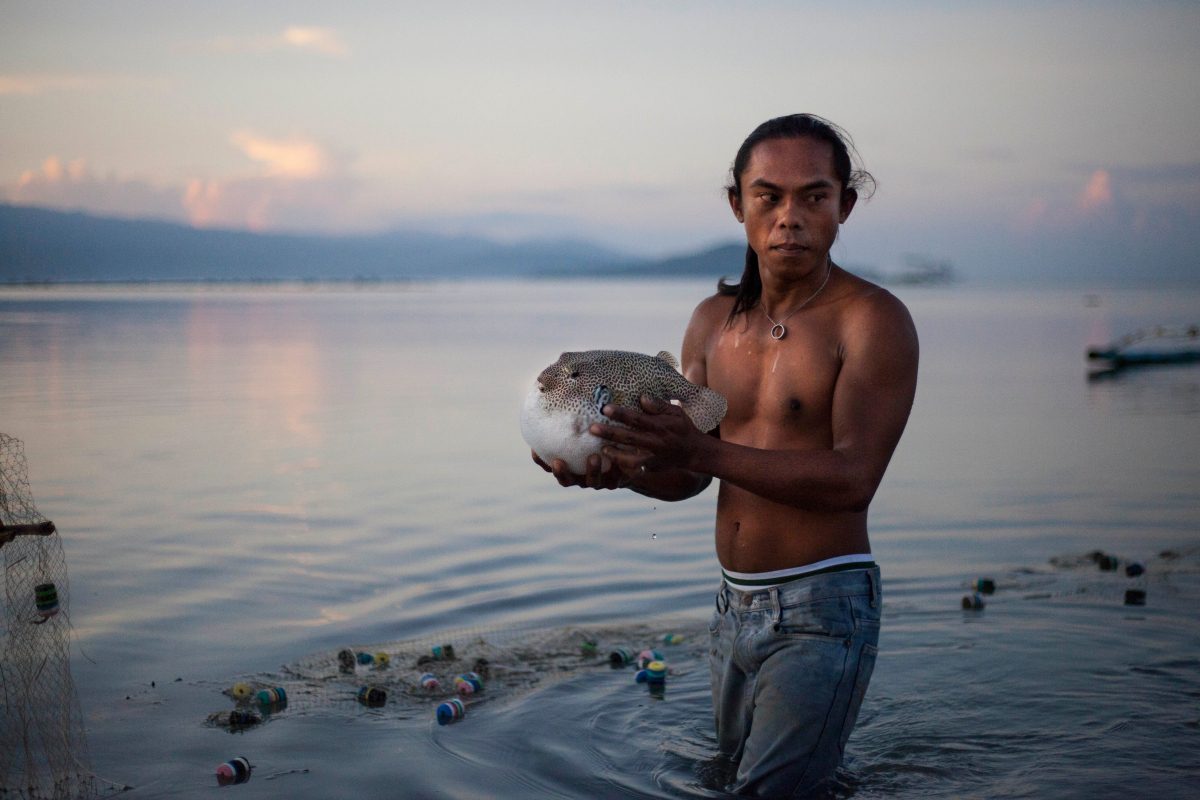 Now, as Oceana pushes for an end to all illegal commercial fishing in municipal waters by 2022, small-scale fishers are serving as Oceana's eyes and ears. The Karagatan Patrol Facebook page that Oceana created now has more than 3,000 members who report illegal fishing activities when they spot them.
Technology solutions have also been useful in Belize, where Oceana is working on an app to connect sustainable, small-scale fishers with restaurants in tourist areas that have a high demand for responsibly-sourced seafood. This latest step is part of the Fish Right Eat Right certification program that Oceana and its NGO partners launched in 2016.
These types of partnerships also helped Belize become the first country in the world to ban all offshore oil drilling in 2018. On the ground, Oceana achieved this victory by holding community meetings with fishers, rallying support on social media, garnering enough signatures for a petition, and having the patience and endurance to keep these efforts up for nearly a decade. Now, fishers' livelihoods – and pristine places like the Belize Barrier Reef – are protected well into the future.
Knowledge is power
Specialized knowledge of local fisheries is another reason why Oceana collaborates with fishers to achieve its campaign goals. Artisanal fishers in Chile's Juan Fernández archipelago, for instance, are rock lobster connoisseurs. They have been sustainably catching this endemic species for over a century, using wooden traps and measuring tools to verify that each spiny crustacean is large enough to sell.
In a documentary produced by Oceana, lobster fisher Teodoro Rivadeneira demonstrates this technique. "This one's for export, for China. Its shell measures 11.5 cm," he said after measuring the carapace – the part of a lobster's body that extends from the back of its eyes to the start of its tail. Others didn't make the cut. Before throwing an undersized lobster back into the ocean, Rivadeneira held it aloft and said, "In other areas they'll eat them like this, but not here. We take care of them here."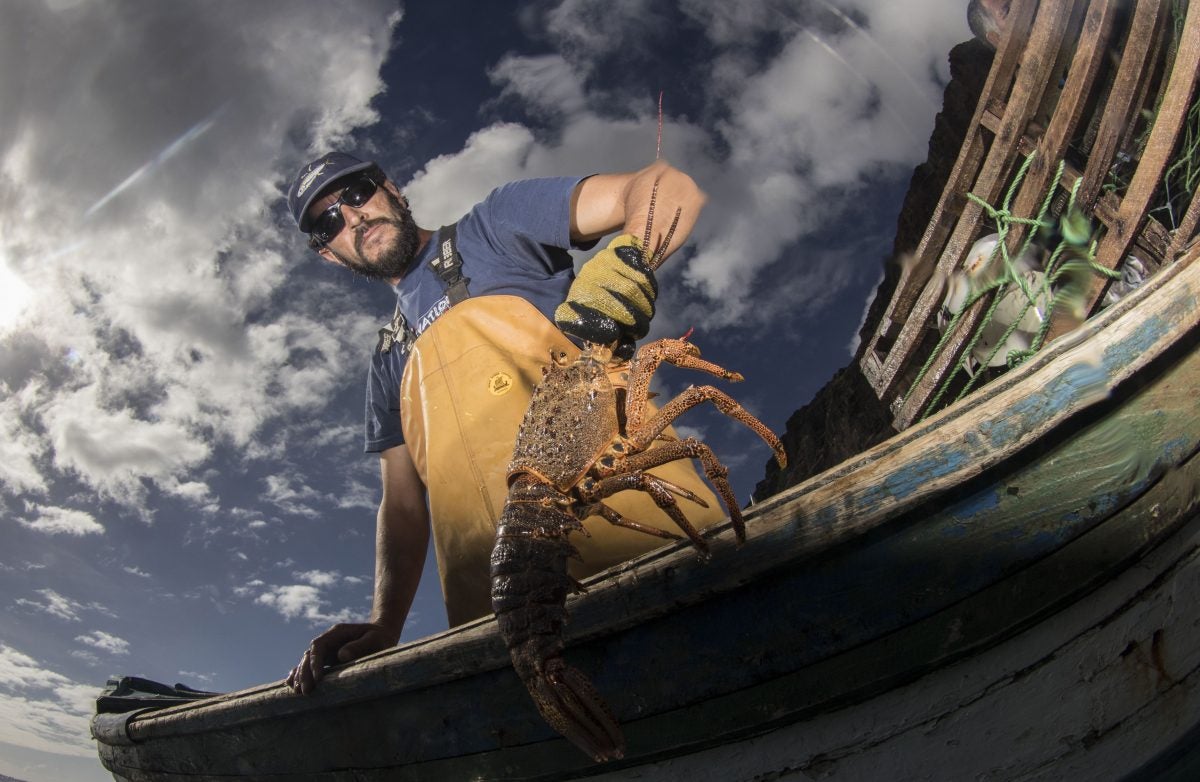 Sustainability is top of mind for lobster fishers, who were instrumental in helping Oceana create the Juan Fernández Archipelago Marine Park – a victory that was achieved in 2018. "They have told us the ways in which we need to protect the ocean," said Liesbeth van der Meer, Oceana's leader in Chile. "In this case, they are truly our teachers."
Oceana staff supplied the fishers with scientific data, and in exchange received a wealth of knowledge that ultimately helped them win their campaign.
Further north, in the municipality of La Higuera, Oceana and local fishers are fighting to protect their ocean from a mining project that would put many marine species in harm's way, including most of the world's Humboldt penguins and several valuable commercial species.
"The most important power that we have in La Higuera is the passion that local fishers are showing while defending their ocean. They are willing to fight and protest if necessary," van der Meer said. "The times when they have been protesting are the times when we have been winning this campaign. This campaign will be won through the voice of the people."
Defending the law
Back in Rio Grande do Sul, Oceana and artisanal fishers have faced a fight of their own. Though the bottom trawling ban was won, a legal challenge from industrial-scale trawlers threatened to undo those protections.
First, they sought a motion of injunction to reopen the fishery, but Oceana and artisanal fishers successfully argued that it was a recipe for environmental disaster. In December 2019, Oceana assembled a group of artisanal fishers to meet with Justice José Celso de Mello Filho and make their case. And although Oceana helped the fishers prepare for this meeting – their first-ever experience in Brazil's Supreme Court – it was the fishers who did all the talking.
"I believe that this was crucial to Justice Mello Filho's decision to deny the motion of injunction because the fishers expressed, in their own words, what they were feeling and how the bottom trawling ban was important to them," Zamboni said. "They don't need a person in front of them talking in their place."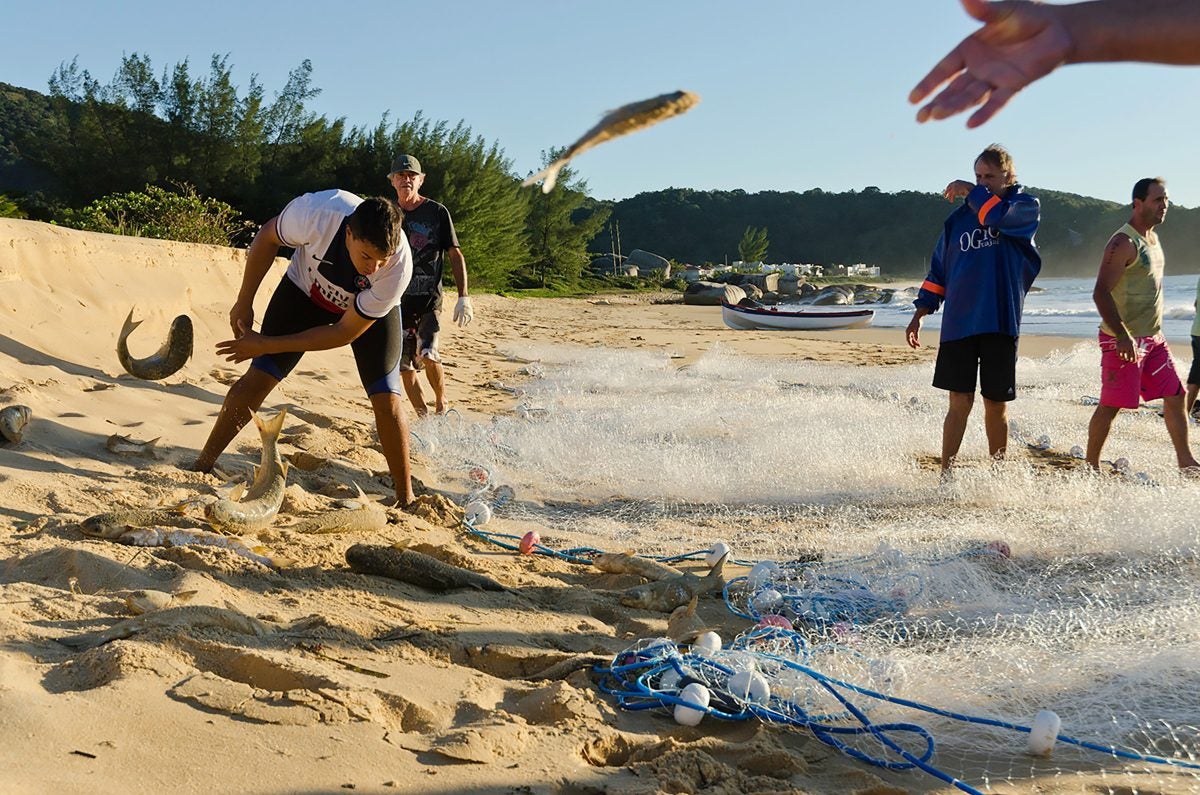 The trawlers' challenge has continued to wind its way through the legal system, but a ruling in a separate case could set a favorable precedent. After the legality of a bottom trawling law in the northern state of Amapá was challenged, the Supreme Court ruled in June that state bottom trawling bans are completely constitutional, delivering a major victory for the oceans.
"Their unanimous decision shows that the judges are already aware of the damages caused by bottom trawling," Zamboni said. "It´s amazing and rewarding to know that our efforts to mobilize artisanal fishers, and to build a campaign based on science, grassroots organizing, and communications, have moved Brazil closer to protecting its ocean ecosystems from bottom trawling."
This story appears in the current issue of Oceana Magazine. Read it online here.