February 3, 2015
Video: Oceana in the Philippines Begins Efforts to Restore Local Fisheries
(Photo: Oceana / Jenn Hueting)
Did you know that the Philippines is home to an estimated 1.3 million small-scale fishermen? These fishermen set out every day, often before dawn, deploying their cast nets, seine nets and more to catch fish to feed their families and earn a living. Culturally, the Philippines is built around the ocean's bounty, with another estimated 8 million people relying on healthy fisheries for their livelihoods. Unfortunately, despite this close dependence on the sea, more than 75 percent of Philippine fishing grounds are overexploited.
Therefore, Oceana has taken their efforts into the Philippines. Oceana in the Philippines began their efforts in November, kicking off its launch with a fisheries-focused conference, "The Road to Sustainable Fisheries Governance." The conference featured varying perspectives on the state of Filipino fisheries, and was attended by stakeholders from government, fisheries, the justice system, academia, NGOs & POs and the business community. Currently, Oceana in the Philippines is busy advocating for a summit next month that will discuss protections for the Tañon Strait Protected Seascape, which is one of the biggest protected areas in the Philippines, a conservation priority area for reef fishes and cetaceans and one of the 10 richest fishing grounds — but is sadly overfished.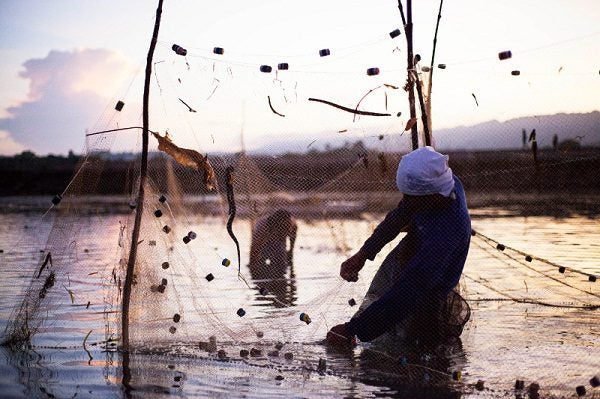 Fishermen in Moalboal. (Photo: Oceana / Jenn Hueting)
In the Philippines, fishermen are the poorest of the poor — and nearly half of them don't have another source of income. Oceana in the Philippines aims to restore and sustain the nation's fisheries so that Filipino fishermen have a resource, and an income, that will last them for generations. Oceana in the Philippines, led by vice president Atty. Gloria "Golly" Estenzo Ramos, is already working with local Filipinos to restore fisheries and connect locals back to the sea.
These campaign efforts are contributing to Oceana's efforts to save the oceans to feed the world. As the global population skyrockets and land-based agriculture becomes increasingly unable to meet the food demands, sustainable, wild-caught seafood is needed now more than ever before to meet this growing demand. And with proper fisheries management, it's estimated that the oceans can provide 1 billion people a healthy seafood meal each day.
Take a look below to learn more about our launch in the Philippines, and you can learn more about Oceana in the Philippines here. Be sure to stay tuned for more updates from our work in the Philippines.
[[{"fid":"84262″,"view_mode":"default","fields":{"format":"default"},"type":"media","attributes":{"class":"media-vimeo-video media-vimeo-4 media-element file-default"}}]]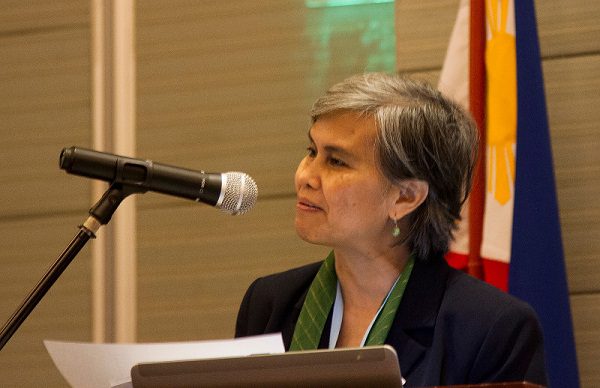 Oceana in the Philippines vice president Atty. Gloria "Golly" Estenzo Ramos speaks at the "The Road to Sustainable Fisheries Governance" conference in November. (Photo: Oceana / Jenn Hueting)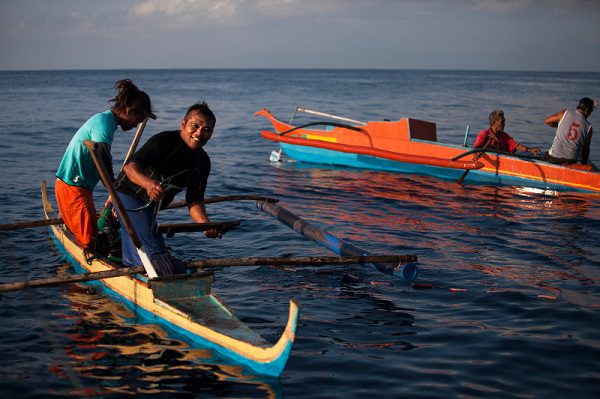 Fishermen in Moalboal. (Photo: Oceana / Jenn Hueting)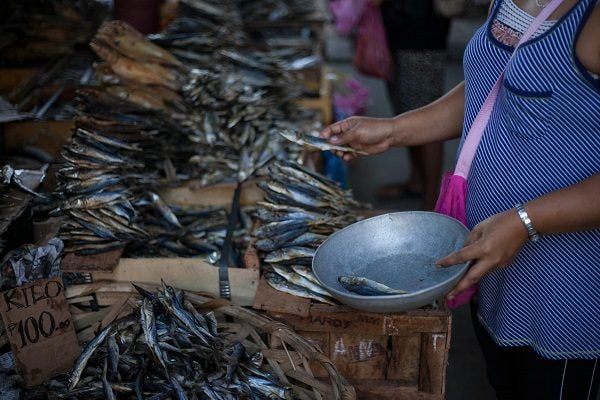 (Photo: Oceana / Jenn Hueting)