Humans produce hundreds of millions of tons of plastic every year. As much as 12.7 million metric tons of it ends up in the ocean, where it can transport pathogens, or be mistaken for food by hungry animals.
Some is visible to the naked eye — but not all plastic pollution is obvious.
The ocean is full of microplastics 5 millimeters or smaller, about the size of a pencil eraser. At those small sizes, it can be difficult to identify where the plastic came from. Was that tiny chunk part of a water bottle or a fishing lure?
A new project at NOAA's Northeast Fisheries Science Center in Sandy Hook, New Jersey, aims to find out. Knowing what types of plastics are most common in the ocean could help prevent the pollution in the first place.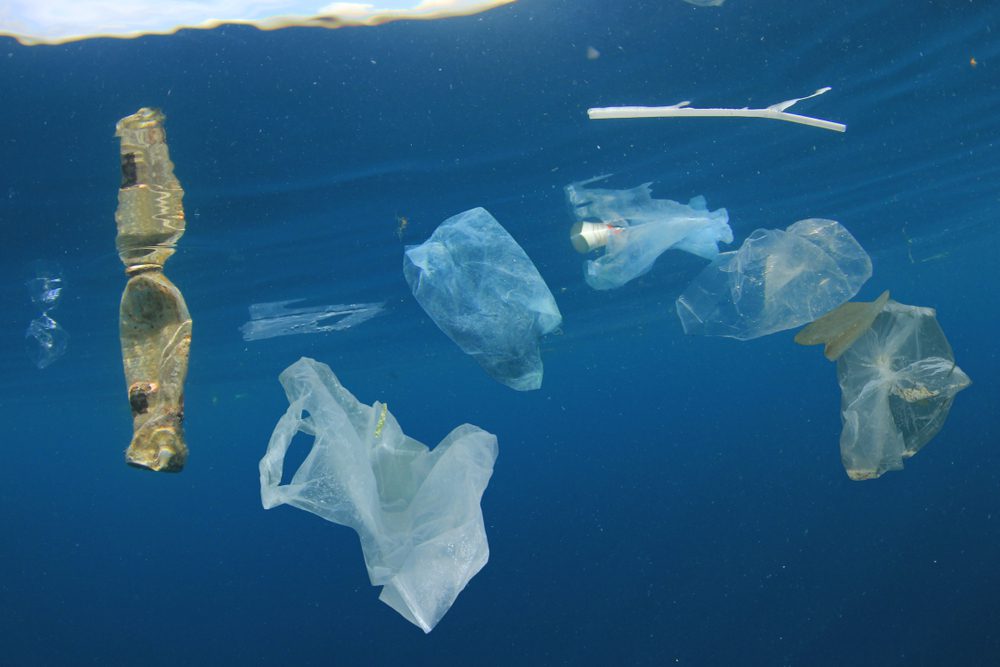 Chemical forensics
More than 60 percent of the debris swirling through the oceans is plastic. But plastics are not all the same. They're made of different chemical building blocks and have different densities. Plastic bags are made of polyethylene, margarine tubs are made of polypropylene. Both are lighter than seawater, so those plastics float. Other plastics are heavier, so they can be found deeper in the water column or sink to the bottom.
It's not just their densities that are different. Different plastics absorb contaminants and disease-causing microbes differently and can have different toxic effects. Knowing which types are most prevalent in what parts of the ocean, "will help us find out what is polluting the environment," said Ashok Deshpande, a research chemist at NOAA's Northeast Fisheries Science Center whose team is among the first to chemically identify ocean plastics using gas chromatography-mass spectrometry. The technique identifies materials based on their component parts, with the goal to create a reference library of plastics, so that scientists can identify contaminants when they're found.
Armando da Costa Duarte, a chemist at University of Aveiro, Portugal, who co-edited an academic book on chemistry and microplastics that included a chapter on mass spectrometry, said that the method is "relatively new" for ocean plastic, but that others have been working toward it. It is "a well-established method of analysis that can bring complementary information" to other techniques for chemically identifying plastic, he said by email.
It's another tool in scientists' toolbox to figure out just what's out there — and what to do about it.
So far, the NOAA project has identified various plastics from the Gulf of Mexico and beaches in Hawaii, Alaska and New Jersey. Nigel Lascelles, a NOAA Educational Partnership Program scholar, worked on the initial analyses.
The team successfully identified all but one of the scraps of collected plastic, and then some — the researchers also detected toxins like phthalates, commonly used to soften some plastics, flame retardants and — no joke — cannabidiol, a naturally occurring component of cannabis. "I don't know how that would be on plastic," Lascelles said.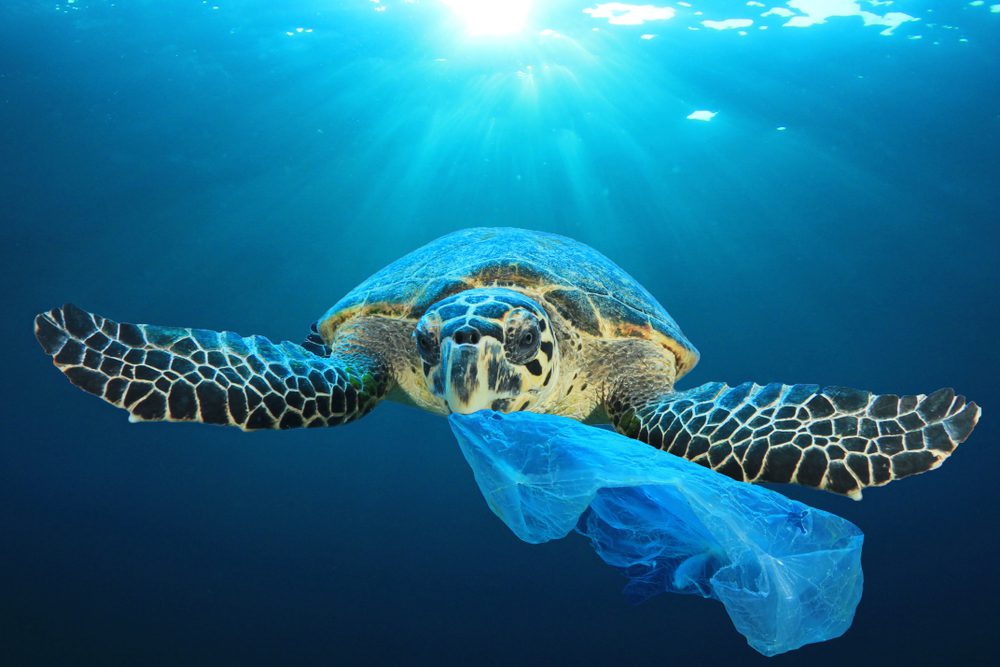 Urgent work
Next, the team plans to examine the contents of a sea turtle's stomach and samples from seabirds that ate microplastics. The chemical analysis could help identify which plastics wildlife are consuming most often. The NOAA scientists are also hoping to determine the origin of ocean microplastics by looking at additives. "Products used for human consumption may not have additives like flame retardants," Deshpande said, which could help differentiate a tossed soda bottle from an industrial component like an aircraft interior.
The work is more urgent than ever, with research showing upwards of 236,000 metric tons of microplastic particles floating on the surface of the ocean, a tiny fraction of all the plastic out there. Sea life eats a lot of it. A recent study found that baby sea turtles are dying by ingesting tiny pieces of plastic that cause intestinal blockage or nutritional deficiency. Another study, from 2017, found that small fish like anchovies are eating microplastic but possibly surviving long enough to be eaten by larger predators. That's a problem since plastics — and their associated chemical contaminants — could build up in the bodies of larger fish. Knowing more about where the plastics came from and what they are made of can help improve habitat management for fish and other marine life.
What remains clear is that when it comes to plastics in the ocean, our knowledge is just scratching the surface. "What science has analyzed so far," Deshpande said, "is a fraction of the total plastic waste into the ocean."