Lauren Conrad Wants to Save the Sea Turtles
Lauren Conrad is asking you to help protect sea turtles from bycatch. Here's what you can do:
Sign the petition to require life-saving Turtle Excluder Devices in trawl nets and save thousands of sea turtles every year.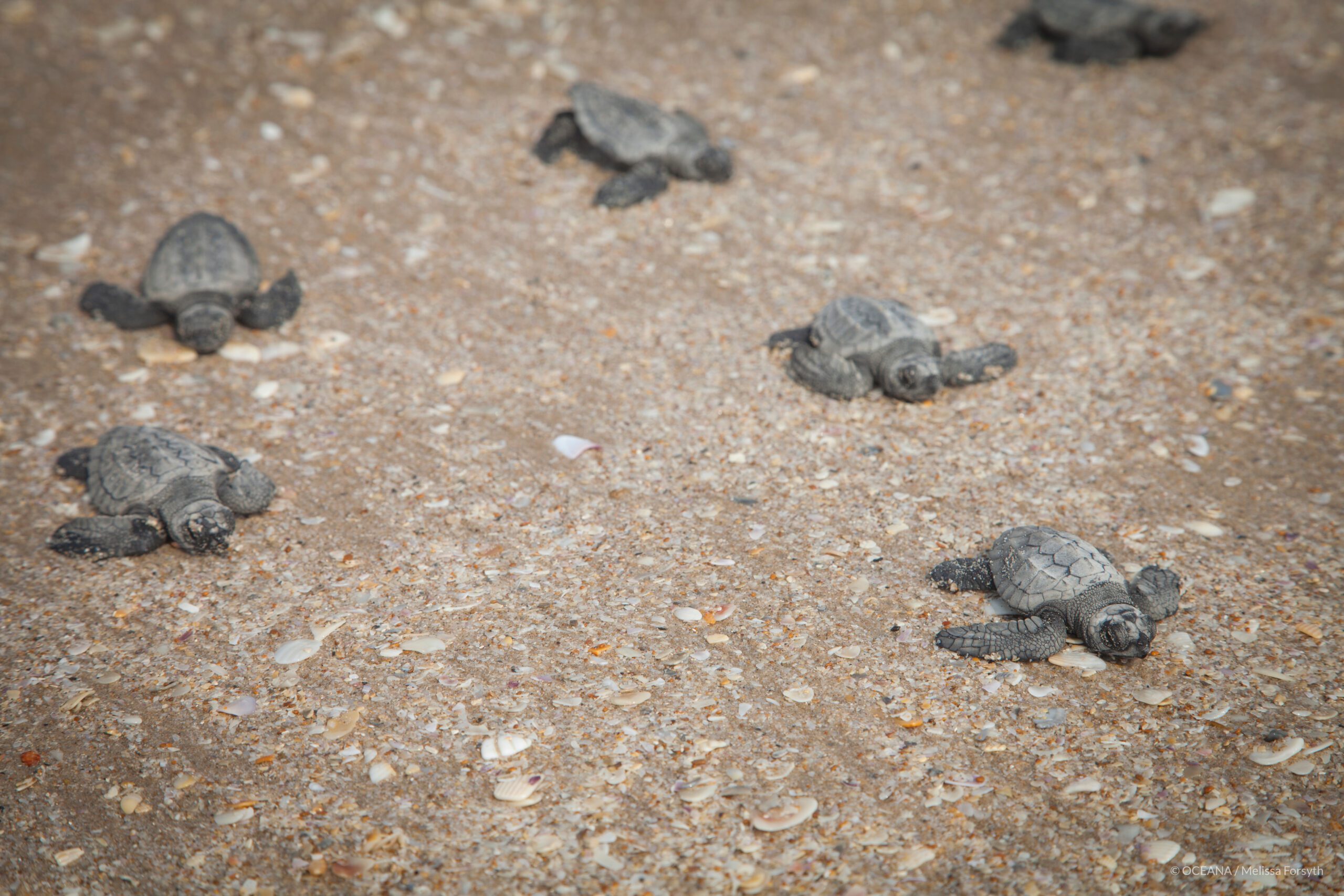 Fishing gear designed to capture some of our favorite fish is threatening sea turtle survival.
In June 2015, Lauren Conrad and Oceana traveled to the Rancho Nuevo Sea Turtle Sanctuary in Mexico where the world's most endangered species, Kemp's Ridley sea turtles, come to nest on its beaches. With help from the National Commission of Natural Protected Areas (CONANP), Conrad and Oceana patrolled the beaches and released hatchlings into the Gulf of Mexico where their life begins.
Conrad has joined Oceana's campaign to urge the U.S. government to take action and protect endangered sea turtles in the southeast shrimp trawl fishery. Watch her PSA to learn why she wants you to get involved, too.
On World Sea Turtle Day in June, Oceana, One More Generation and actress Lilimar delivered more than 12,500 letters and drawings from kids across the country to the White House urging President Obama and Secretary Penny Pritzker to save threatened and endangered sea turtles in U.S. waters. The letters, which were highlighted at a meeting with the White House Council on Environmental Quality, represent children from all 50 states and call on president Obama to require a "simple solution" to protect sea turtles from shrimp trawls in the South Atlantic and Gulf of Mexico.
Additional Resources:
CONANP release about Kemp's Hatchlings in 2015 (en Espanol): http://www.conanp.gob.mx/difusion/comunicado.php?id_subcontenido=883
Info on Kemp's from the National Marine Fisheries Service: http://www.nmfs.noaa.gov/pr/species/turtles/kempsridley.htm
Gladys Porter Zoo info on Kemps Conservation and program with Mexico: http://gpz.org/kemps-ridley-turtle-project/
For questions about the Oceana collaboration with TOMS, please click here.