Kazuto Matsusaka's Chinese Black Bean Crusted Wild Salmon with Heirloom Tomato Salsa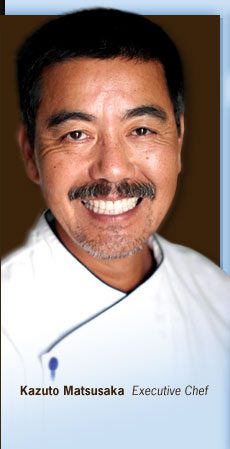 Serves 4
Ingredients:
Black bean crust:
1 cup Panko Japanese bread crumbs
¼ teaspoon garlic powder
¼ teaspoon cayenne pepper
½ cup Chinese fermented black beans
Heirloom tomato salsa:
2 cups diced assorted heirloom tomatoes
2 shallots, peeled and minced
½ tablespoon chopped chives
¼ cup olive oil
1 tablespoon balsamic vinegar
Salt and fresh ground pepper
Wild salmon:
4 6-oz. pieces of wild salmon fillet, skin off
¼ cup milk
2 tablespoons canola oil
Salt and fresh ground pepper
Directions:
Crust:
Place back beans in food processor and pulse five times quickly. Add panko, garlic powder and cayenne and process until black beans resemble cornmeal.
Salsa:
In a bowl, combine tomatoes and shallots. Toss with olive oil, vinegar and season with salt and pepper to taste. Finish with chives and set aside.
Fish:
Preheat oven to 400 degrees. Dip each salmon fillet in milk and very lightly sprinkle with salt and black pepper. Dredge salmon in black bean crust. In a preheated non-stick pan over medium heat, add canola oil. Sauté salmon in pan until brown on one side. Turn salmon over and place it in the oven for 5-7 minutes, depending on the thickness of the fish.
Presentation:
Place tomato salsa on the bottom of a serving plate and place salmon fillets on top. Serve immediately.