Nora Pouillon's Diver Scallops in Black Sesame Crust with Orange-Ginger Sauce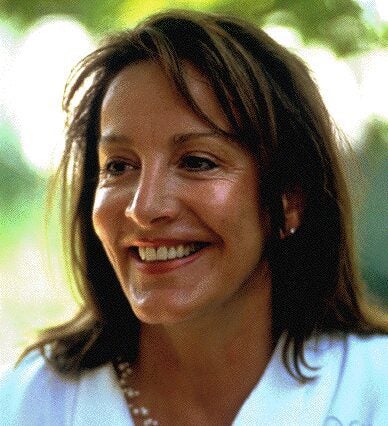 Serves Four
Ingredients:
1 1/4 to 1 1/2 lbs. diver scallops*
2 T black sesame seeds
sea salt and freshly ground black pepper
2 T canola oil
Orange Ginger Sauce:
3 shallots or one 2" piece of carrot
3 T canola oil
1 1/2 C orange juice
pinch, saffron or turmeric
2" piece ginger, peeled and sliced across the grain
1 T rice wine vinegar or 1 tsp lemon juice
sea salt and freshly ground black pepper
Directions:
Remove the tough muscle attachment from the side of the scallops. Rinse briefly, drain, and dry on paper towels. Season to taste with salt and pepper. Pour the sesame seeds onto a small salad plate and dip one side of each scallop in the seeds.
Heat one tablespoon of the canola oil in a medium sauté pan until hot. Put the scallops into the pan, sesame seed-side-down, and sauté them for about three minutes or until the crust is slightly crisp. Turn the scallops and brown on the other side for another 3 minutes or until the scallops are nearly cooked through and opaque. Remove the scallops from the sauté pan, drain them on a paper towel-lined dish and cover with foil to keep warm until serving.
Preheat the oven to 400º F.
Put the shallots or carrot in a small baking dish with one teaspoon of the oil, cover with aluminum foil, and roast for about 30 to 40 minutes or until soft.
Pour the orange juice into a small saucepan, boil until reduced by half. Remove from heat and cool to room temperature.
Put the cooled orange juice, roasted shallots or carrot, saffron or turmeric, ginger and rice wine vinegar or lemon juice into a blender. Purée until smooth. Slowly add the remaining oil in a thin stream while the motor is running. Blend until the sauce is smooth and shiny. Season to taste with salt and pepper.
*Diver scallops are sustainably harvested because they are hand caught.