Agata Mrowiec
Communications Manager
Oceana Staff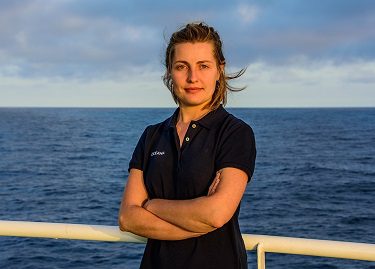 Agata Mrowiec is a Communications professional with a decade of solid experience gained in PR agencies, NGO sector and international organization.
She joined Oceana for the first time in 2014 to strengthen communications efforts of the European team. She served as a Senior EU Communications Officer at Oceana Brussels office until 2019. During that time, she had a unique opportunity to undergo a short on-the-job training at Oceana HQs in DC, where she gained further experience from her fellow communications colleagues. At the end of 2019 Agata moved to Rome, where she was a communications lead for +45-year-old fisheries development programme at the Food and Agriculture Organization of the United Nations (FAO). Her work focused on corporate communications and communications for development, for which she was in charge of designing and implementing Programme communications strategy and related communications activities in partner countries in Africa and the Bay of Bengal.
Agata has recently come back to Oceana to take on a new challenge as the communications manager for the newly formed Global Fisheries Transparency Coalition. Based at Oceana Europe HQs in Madrid, she's leading communications aspects of the Coalition's work in areas related to fisheries' transparency, illegal fishing and human rights' abuses on a global scale.
Aside from her native language of Polish, Agata speaks English, French, Spanish and Portuguese.