Amy Hammond
Fisheries and Habitats Campaign Lead
Oceana Staff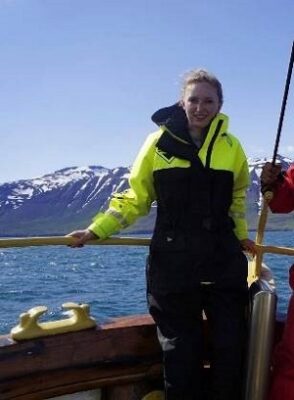 Amy joined Oceana as Fisheries and Habitats Campaign Lead in September 2023.
She has a Masters in Conservation, during which she published research on the UN high seas treaty and has dedicated her career to advocating for the protection of the marine environment.
Most recently, she launched and led the Ocean Practice at public affairs agency Seahorse Environmental where she ran campaigns for several leading NGOs and coalitions.  Her earlier experience has spanned from protecting turtles on the beaches of Costa Rica to calling for political action with the Blue Marine Foundation here in London.  She is also currently a trustee of Plantlife and a marine campaigns adviser to the Galapagos Conservation Trust.
As a life-long ocean lover based in a landlocked city, she is particularly passionate about connecting people all around the country to the sea and inspiring and empowering them to take action, and is very excited to work as part of the Oceana team to achieve this.