Ariana Miller
Communications Manager
Oceana Staff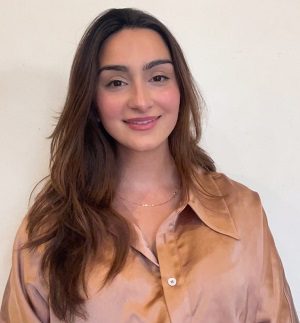 Ariana Miller is the communications manager supporting Oceana's U.S. plastics campaign.
Having lived and worked in Los Angeles, New York City, and now her home of Washington, D.C., Ariana's experience in public relations spans several industries including travel, healthcare, entertainment, tech, arts, and more. She enjoys cultivating relationships with journalists and getting creative with her writing to voice important issues. From promoting American Ballet Theatre's grand return to the Metropolitan stage to amplifying Stand Up To Cancer's health equity initiatives, Ariana enjoys the exciting opportunities her career in communications has afforded her, especially when they lead her to the great outdoors.
Ariana graduated with a Communication Studies degree from Loyola Marymount University in Los Angeles and served as the VP of her university's PRSSA chapter. She studied abroad in Madrid and is proficient in Spanish. Outside of work, Ariana has volunteered with Surfrider Foundation's Delaware chapter, lending her writing expertise to support their 'Hold Onto Your Butts' Campaign, and has volunteered at beach clean-ups with Heal The Bay in Santa Monica and Muddy Paws Rescue in NYC. She loves yoga, using the AllTrails app, traveling, visiting our national parks, birding, cooking, spending time in nature, and dancing ballet at her mom's Maryland-based studio.