Ben Enticknap
Pacific Campaign Manager and Senior Scientist
Oceana Staff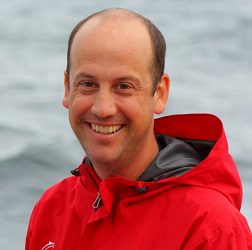 Ben Enticknap is Oceana's Pacific Campaign Manager and Senior Scientist, based in Portland, Oregon. With a focus on marine science and policy, he has helped Oceana successfully protect critical habitat for Pacific leatherback sea turtles, establish marine reserves and protected areas off the Oregon coast, and advance responsible fishing practices.
Ben currently serves on the Pacific Fishery Management Council's Ecosystem Advisory committee, and he has served as a member of the U.S. delegation to negotiations establishing a new international North Pacific Fisheries Commission.
Prior to joining Oceana in 2005, he worked for the Alaska Marine Conservation Council where he focused on protecting marine habitats from bottom trawling. Mr. Enticknap also worked with the Alaska Department of Fish and Game where he researched and monitored wild salmon runs on the Chilkoot and Chilkat rivers near Haines, Alaska. He was a research associate at the University of California, Berkeley where he studied coyote ecology, and he has direct experience working on commercial fishing boats in Southeast Alaska. He holds a Bachelor of Science in Biology from the University of Oregon and he studied at the Oregon Institute of Marine Biology in Charleston.
Location: United States