Brianna Fenty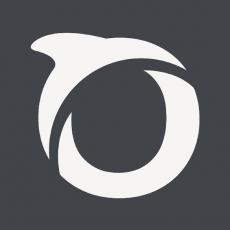 Brianna Fenty is the Protected Species Campaign Fellow at Oceana, providing support to campaigns focused on banning the shark fin trade, advocating for North Atlantic right whale protection, and deterring irresponsible fishing practices.
Hailing from Brentwood, New York, Brianna moved north to the Bronx in 2012 to obtain a B.S. in International Trade and Transportation from one of the country's six state maritime academies. During her studies she completed The Fund for American Studies' Institute on Business and Government Affairs in 2013 on scholarship, interning for the World Shipping Council as a communications specialist and attending classes at George Mason University. In 2014 she was awarded a position in the U.S. Department of Transportation's Summer Transportation Internship Program for Diverse Groups, working with the international activities office at the Maritime Administration.
After graduating early with a capstone thesis on the feasibility of port-based ballast water facilities, Brianna became dissatisfied with the maritime industry and decided to "hop the fence" into the marine environment arena. In 2019 Brianna crossed the pond to the University of Aberdeen in Scotland to pursue a one-year M.S. in Applied Marine and Fisheries Ecology, studying various bony fishes, UK fisheries policy and stock assessment, and the tools of effective conservation. Her thesis examined the parasite flora of monkfish for potential use as biological tags in Scottish fisheries management. It took her approximately one year to look at monkfish fillets without getting nauseous.
Starting off as an intern with Oceana in 2020, Brianna is thrilled to apply both her maritime industry experience and marine ecological knowledge to continue her advocation work as a fellow.