Chanyong Pak
Executive Assistant
Oceana Staff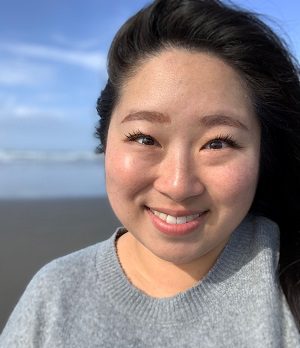 Chanyong Pak joined Oceana in October 2022 as Executive Assistant to the Vice President for the United States. She brings over a decade of enthusiastic dedication to operational and administrative support.
Prior to joining Oceana, Chanyong served as an EA in a range of fields spanning academia, global design and architecture, trade and political associations, and non-profits. A first-generation Korean-American, she grew up hearing "watery" stories from her maternal grandmother, a lifelong seawoman (haenyeo). Fishing, crabbing, and clamming with her relatives – whatever catch served up within the hour in a big pot of steaming, spicy stew and eaten with a grateful heart – are some of her favorite childhood memories. She is honored to further Oceana's vision to restore and preserve the ocean's diverse abundance for generations to come.
When not in the office, Chanyong loves to sightsee with her dog Noma, read, and collect hobbies. She travels often between Washington, DC and her Central Pennsylvanian hometown to visit her family.