Christy Leavitt
Plastics Campaign Director
Oceana Staff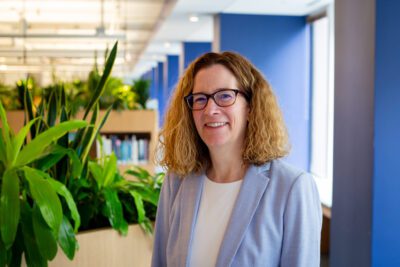 Christy Leavitt is Oceana's Plastics Campaign Director. In this role, Christy oversees Oceana's U.S. campaign to reduce single-use plastics.
For more than two decades Christy has advocated and organized for strong environmental policies at the national, state and local levels. Prior to joining Oceana, she worked at Environment America, most recently directing the organization's Environmental Defense campaign to defend federal protections for the country's public lands, climate, oceans and water. Her previous positions with Environment America include Field Director, Federal Clean Water Advocate and Partnerships Director. In these roles, Christy ran national field campaigns, lobbied federal decision makers, built strong coalitions and engaged new allies, trained and developed staff, researched and wrote reports on pollution and generated media coverage.
Earlier in her career, Christy worked with college students training them to be effective activists and organizers as director of Free The Planet! and as a campus organizer with the Student PIRGs.
She graduated cum laude from Occidental College with a bachelor's degree in American studies.