Dana Miller
Director of Strategic Initiatives, Europe
Oceana Staff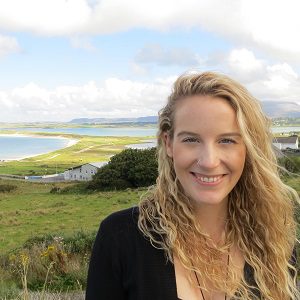 With the compounding problems of climate change, ocean acidification, overfishing and pollution facing our oceans, it is often difficult to feel optimistic about our ability to develop solutions for dealing with these issues.
Increasingly, fears have been raised regarding the resilience of marine ecosystems and their ability to adapt while still providing resources and services that are essential to life on earth.
Prior to joining Oceana, I was a research scientist at the University of British Columbia in Canada. While studying marine conservation issues, I often felt disheartened learning about depleted animal populations, degraded environments, and generally negative outlooks for the future. At the same time, I was hopeful that my research had value, and that I was ultimately contributing to a greater understanding of the problems I studied and to the development of strategies for solving them.
Joining Oceana has enabled me to get closer to the development and implementation of such strategies, and it has also given me a renewed sense of optimism. I am inspired by the incredible conservation achievements that have been accomplished through Oceana's campaign work, and I am very happy to now be part of this organisation, working through Oceana's European offices.