Elanor Watts
Pacific Administrative Assistant
Oceana Staff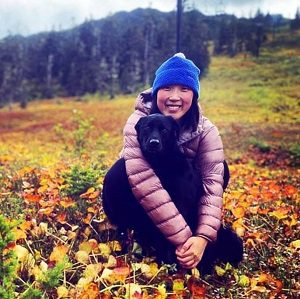 Anchorage, with a BA in Sociology, Minor in Psychology.
Prior to joining Oceana, she was an Executive Assistant for the State of Alaska's Office of Management and Budget, as well as an Administrative Assistant with the Alaska State Legislature's Division of Legislative Audit. Elanor also conducted a 6-month temporary research assignment on the North Slope Science Initiative (NSSI) with the Geophysical Institute, University of Alaska Fairbanks. Her projects included generating reports on long-term monitoring of Alaska's North Slope; creating graphs/figures on topics and emerging issues; and collecting online maps, links to reports, and GIS files for North Slope projects.
For four years, she served as Director for the Capital City Soccer League, planning and organizing recreational soccer programs and tournaments for teens and adults in Juneau. In addition to her love of soccer, Elanor has two rescue dogs with whom she enjoys a lifestyle in Southeast Alaska, where there is an abundance of activities that the mountains and ocean have to offer.