Erin Fleck
Field Director
Oceana Staff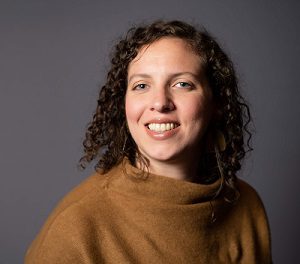 As Oceana's Field Director, Erin manages a diverse team of experienced Field Representatives who build on-the-ground support for Oceana's U.S. campaigns in coastal states.
With a background in electoral and issue advocacy campaigns, communications, and government relations, Fleck leads Oceana's Field Team, with Field Representatives in coastal states working to support Oceana's offshore drilling, plastics, illegal fishing, and whale campaigns.
Before joining Oceana, Erin worked for the Pew Charitable Trusts where she was a critical part of the Field Operations team, managing a team of contractors to support campaigns to protect and restore public lands and rivers, and played a critical role in the 2020 passage of the Great American Outdoors Act. Prior to her time at Pew, Erin spent seven years in electoral campaigns jumping across the country, working in Colorado, Montana, North Carolina, and New York. In these roles, Erin recruited, trained, and managed numerous volunteers, campaign staff, state and federal contractors, and ran effective and efficient electoral and issue advocacy campaigns across the nation.
A proud Michigander, Erin grew up surrounded by the Great Lakes, developing an early love for being near beaches and the water, and her love for the Oceans grew when she spent time with her now husband at the Outer Banks in his home state of North Carolina. Erin received her Bachelor of Arts in Policial Science and Economics from Kalamazoo College and recently completed her Duke Environmental Leadership Master's in Environmental Management (DEL-MEM) from the Duke University Nicholas School of the Environment (2023).
When she's not working, you can find Erin pruning her tomato garden, throwing mediocre bowls on the pottery wheel, or enjoying time with her cat and husband in their NE D.C. neighborhood.