Grace Moorhead
Oceana Staff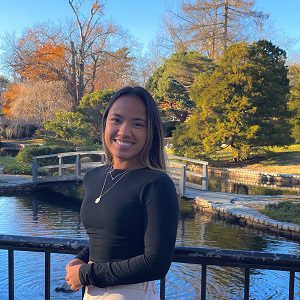 Grace joins Oceana as a Roger Airliner Young (RAY) Diversity Fellow.
She graduated from Smith College ('23) with a B.A. in Environmental Science and Policy, and Spanish. She has worked to propose a framework for Smith's carbon offset purchases, as well as working as an undergraduate research assistant investigating environmental sustainability in the corporate sector. She also worked to advance sustainable tourism and environmental responsibility in the travel industry. As an avid environmentalist, Grace is excited to contribute to Oceana's international conservation campaigns.
At Smith, she was a four-year varsity athlete and senior co-captain for the Smith College Field Hockey team, a member of the Sports Committee on Inclusion and Diversity, and contributed to various components of Smith's Center for the Environment, Ecological Design, and Sustainability (CEEDS).
Grace is dedicated to inclusion and diversity and believes that underrepresented voices are essential in decision-making, ensuring that those most affected by environmental, economic, and social instability are beneficiaries of future conservation policies.