Hunter Miller
Senior Field Representative, Florida's Gulf Coast
Oceana Staff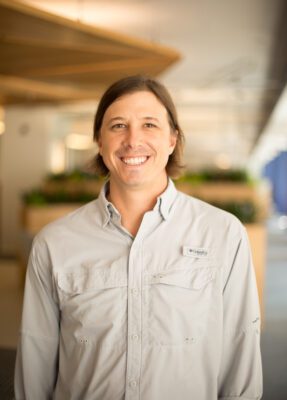 Hunter Miller is the Senior Field Representative for Florida.
For the last decade, Hunter has helped lead efforts to educate, organize, and advocate for our oceans, climate, and Florida's coastal communities. As a Field Representative, he works across Oceana's U.S. campaigns, building support for local, state, and national policy change by working directly with coastal community stakeholders, fishers, businesses, and residents.  
Prior to his work with Oceana, Hunter worked as a horticultural specialist and was an organizer with Environmental Youth Council fighting for healthy rivers and oceans, sustainable growth, rights of indigenous peoples and sacred sites, and climate action. During that time, he partnered with Oceana to successfully stop the proposed expansion of offshore drilling and seismic testing in the Atlantic under the Obama Administration by generating broad, bipartisan, and vocal opposition. 
Hunter is a sixth-generation Floridian and an avid fisherman, surfer, and paddler and has a degree in Public Administration from Flagler College in St Augustine, FL. There's nothing more that Hunter enjoys than to be camping next to a body of water with his wife, daughter and dog, Baxter.
Locaiton: United States