Joshua Jackson
Celebrity Supporter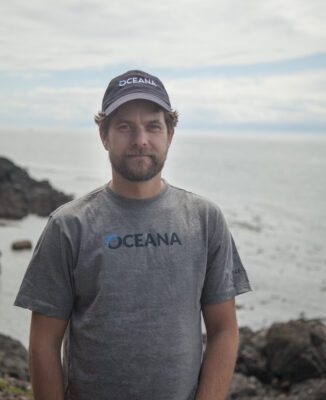 Well known as "Dawson's Creek's" fast-talking, self-deprecating Pacey Witter, Joshua Jackson has been working in front of the camera for over twenty years.
Jackson is currently shooting Netflix's "Central Park 5" for director Ava DuVernay who also wrote and produces this series. This year he made his Broadway debut starring in Children of a Lesser God, which tells the story of an unconventional teacher at a school for the deaf and the remarkable woman he meets there. It received rave reviews with The New York Times calling Jackson a "revelation" in his role. Jackson's additional stage credits include a successful run on London's West End starring in A Life in the Theatre alongside Patrick Stewart. The acclaimed comedy was written by the Pulitzer Prize and Olivier Award winning, and Oscar nominated David Mamet. He also starred in the off-Broadway play Smart People at New York's Second Stage Theatre, about four Harvard intellectuals finding themselves entangled in a complex web of social politics.
Jackson starred for four seasons alongside Dominic West, Ruth Wilson, and Maura Tierney in the Golden Globe award-winning Showtime television series "The Affair." Additionally, he was recently seen in the National Geographic Channel's Emmy award winning documentary series "Years of Living Dangerously." He previously starred on FOX's hit show "Fringe" created by J.J. Abrams and made a cameo appearance in the Netflix Original "Unbreakable Kimmy Schmidt."
Jackson's feature film debut was in Michael Bortman's "Crooked Hearts," which he followed up with "The Mighty Ducks" trilogy, "Digger," and "Andre the Seal." Jackson starred in Universal Pictures' "The Skulls," Rose Troche's acclaimed drama "The Safety of Objects," the HBO Films version of Moises Kaufman's groundbreaking play "The Laramie Project," and in Regent Films' "Aurora Borealis," opposite Donald Sutherland.
Jackson's additional feature film credits include "Sky," "Cursed," "Gossip," Bryan Singer's "Apt Pupil," and "Cruel Intentions." He also starred opposite Rebecca Hall, Bruce Willis, and Catherine Zeta Jones in "Lay the Favorite" for director Stephen Frears and "Inescapable" opposite Marisa Tomei. He was seen as part of the ensemble cast of the critically acclaimed film "Bobby" for director Emilio Estevez and starred in the psychological thriller "Shutter" for 20th Century Fox. Additionally, he had noted cameos in Steven Soderbergh's "Ocean's 11," "Scream 2," "Urban Legend," and "I Love Your Work." In 2010, he received the Best Actor Genie Award for his starring role in the Canadian Independent feature film "One Week."
A Vancouver native, Jackson divides his time between his hometown and Los Angeles.
Jackson recently starred in a public service announcement campaign for Oceana, which was shot on location on San Juan Island in Washington State's Salish Sea and promotes the organization's Save the Oceans, Feed the World campaign.