Kate Walsh
Celebrity Supporter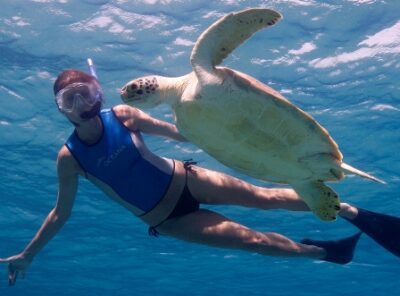 Kate Walsh is one of TV's most beloved leading ladies for her starring role as Dr. Addison Montgomery on the hit ABC drama "Private Practice", a spin-off of "Grey's Anatomy". "Private Practice" premiered in September of 2007 as the highest-rated new series of the season, and the #1 show on Wednesday evenings. The show continued its success through all six seasons, bowing in January 2013.
Beginning February 2017, she will star in Daniel Sullivan and Steven Levenson's off-Broadway show, "If I Forget", a powerful tale of a family and a culture at odds with itself. In March 2017, Walsh will co-star in Netflix's Tom McCarthy-directed, 13-episode drama series, "13 Reasons Why", based on the bestselling YA book by Jay Asher.
Growing up in northern California, Walsh spent a lot of time at the beach, and as a kid she thought she might grow up to be a marine biologist. Her involvement with Oceana grew out of her natural affinity for the oceans.
In the summer of 2009, Walsh traveled with Oceana to the U.S. Virgin Islands, where she swam with sea turtles and appeared in an Oceana PSA about the many threats facing sea turtles. You can watch the video from her trip here. In 2011, Walsh attended Oceana's Gulf of Mexico Oil Spill Anniversary that took place in Washington DC to remind people people of the dangers of offshore oil drilling. In 2012, Walsh travelled to Belize to visit the second largest barrier reef in the world and help protect it with Oceana. And, in 2016, Walsh joined Ted Danson, Sam Waterston and coastal leaders in Washington for the Coastal Voices Summit to urge against offshore drilling and seismic airgin blasting in the Atlantic Ocean. You can watch more about Kate's involvement with our victory in the Atlantic here.
For more on Kate Walsh, visit her official site, and check out her pages on Crowdrise, Facebook and Twitter.