Keegan Allen
Celebrity Supporter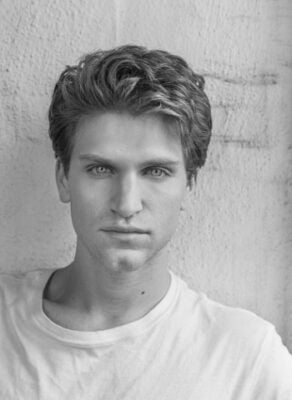 Keegan Allen portrays Toby Cavanaugh on ABC Family's # 1 rated series "Pretty Little Liars." He was an instant phenomenon in the role generating a huge social media buzz from the audience. His work has been recognized with two Teen Choice Award nominations, one in 2011 and another in 2013, for which he won the award.
From a young age Keegan was influenced by the arts – his father being an actor and his mother a painter. Typical evenings were spent listening to his father read plays with his mother painting while Bob Dylan or some other folk rock played in the background. As Keegan grew up he began to study with various coaches and began his journey as an actor. Rather than going to a university he chose to attend AMDA (American Musical and Dramatic Academy), from which he received his degree.
Keegan was cast in Gia Coppola's debut feature film Palo Alto, and two James Franco directed films, Bukowski and The Sound and the Fury.
Keegan made his New York stage debut in MCC's production of the Obie winning play, Small Engine Repair. The role of Chad in this tension filled gauntlet should provide Keegan a great opportunity to show us a different texture in his talent and training.
His artistic interests include guitar, piano, harmonica, songwriting and photography. Having grown up in Hollywood he loves both city rides on his Harley Davidson or a trip to the beach. His celebrity from his work has given him the ability to support numerous charities that include Anti-bullying messages, Race to Erase MS, and Oceana/Protecting the World's Oceans.