Kim Warner
Senior Scientist
Oceana Staff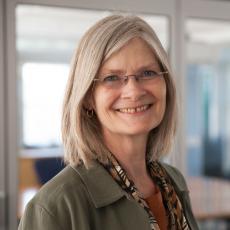 Dr. Kimberly Warner is a senior scientist at Oceana, the largest international advocacy group working solely to protect the world's oceans.
Since 2010, she has been responsible for leading the genetic testing of seafood in support of Oceana's campaign to Stop Seafood Fraud. Her recent work has examined species substitutions and misrepresentation in retail commercial shellfish.
She joined Oceana in 2005 as a marine pollution scientist, where she was responsible for collecting data and performing research in support of Oceana's campaign to Stop Seafood Contamination, which was primarily focused on mercury pollution.
She has broad experience in marine and freshwater ecosystem science as well as contaminant behavior, fate and toxicity in many aquatic systems.
Prior to joining Oceana, she provided environmental consulting and litigation support on coastal and contaminated sediment issues as a senior scientist with a consulting firm in Mobile, Alabama. Before that position, she worked as a research scientist and instructor at the University of Alabama's Center for Freshwater Studies and Biology Department. Dr. Warner has also held research positions and fellowships at the Chesapeake Biological Laboratory and Chesapeake Research Consortium in Maryland and the Woods Hole Oceanographic Institution in Massachusetts.
She earned her Ph.D. in Marine, Estuarine and Environmental Sciences from the University of Maryland in 1999, with a focus on biogeochemistry and microbial ecology. She has undergraduate degrees in Marine and Environmental Science from the University of the District of Columbia.
Location: United States