Lara Iwanicki
Campaign Manager
Oceana Staff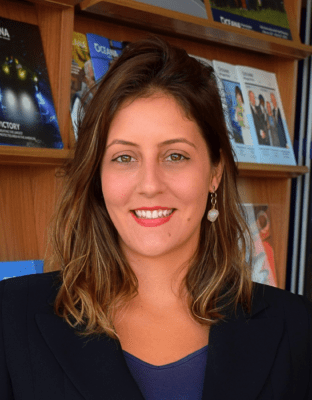 Lara has a deep-rooted passion for the ocean. It's her source of freedom, inspiration and spiritual energy.
Originally from Sao Paulo, Brazil, Lara grew up watching Jacques Cousteau's undersea expeditions and spending holidays at the beach. Though having an Engineering background, she was inspired to focus her career on marine conservation after diving in the clear waters of the Caribbean for the first time.
Lara holds a BSc in Environmental Engineering from the State University of Sao Paulo and a Masters of Environmental Management degree from Yale University. Her research looked at the effects of Marine Protected Areas on fish biomass and coral reefs in Raja Ampat, Indonesia, and the management aspects driving these changes. She has also worked with numerous international NGOs on projects related to marine conservation and fisheries management.
She is proud to join Oceana's team as a Marine Scientist and committed to make a difference in protecting the oceans.
Location: Brazil