Nadine Chandrawinata
Celebrity Supporter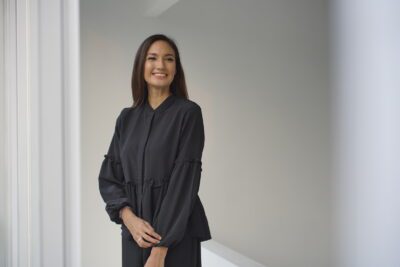 In addition to bearing the title of Miss Indonesia 2005, Nadine Chandrawinata is also an avid environmental activist who is popular for her adventures to remote areas throughout Indonesia. Her strong passion for environmental issues enables her to attend and participate in both national and international events as an advocate for protecting the environment.
Her commitment to environmentalism, though, was not something she just picked up along the way. As a certified diver, Nadine gets in touch with the ocean at least once a month, either to dive or just to stroll along the beach while listening to the peaceful sounds from the wind and waves. For Nadine, it is a way of her calling and relaxing. In 2013, Nadine initiated a campaign against shark finning and to preserve the habitat of sea turtles. In 2015, she co-founded the #Seasoldier Foundation to spread awareness of the importance to preserve the environment, by organizing campaigns, talk shows, and other engaging activities around the environment.
Nadine joined Oceana in Bali, Indonesia for the 2018 Our Ocean conference.
Among her environmental activities include:
• Coral Reef Ambassador for the Ministry of Marine Affairs and Fisheries (2008 – Now)
• Produced 'The Mirror Never Lies' movie (2011)
• Since 2015, Nadine is active as a member of various environmental communities to invite people, especially the young generation, to care and protect the environment
• Co-founded #Seasoldier (2015)
• Working with various communities and nonprofit organizations to build natural schools
• Maritime Ambassador for the World Tourism Park (2017)
• Partnered with the Jakarta Animal Aid Network (JAAN) to investigate traveling dolphin circuses (2017)
• Owner of eco-friendly villa in Raja Ampat. The villa is built from materials that are sourced from nature and recycled materials