Nate Johnson
Director, Institutional Giving
Oceana Staff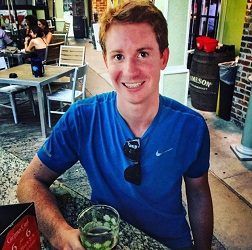 Nate brings a strong science background to the team, having earned his master's degree in marine biology at Texas A&M University at Galveston, where he explored population genetics and cryptic speciation in Pacific sipunculans. He also minored in evolution and ecology while at Providence College where he completed his undergraduate in business management.
Nate comes to us from the Galveston Bay Foundation, where he secured and managed grant funding for projects to increase water quality in the Houston-Galveston area. He previously was a habitat and stewardship manager for Artist Boat, Inc. in Galveston, managing a project to restore over 500 acres of wetland habitat and natural dunes in the area.
In his spare time, Nate is very active advocating for the oceans. He co-hosts a weekly podcast called Ocean Talk Friday that is part of the Speak Up for Blue podcast series, and volunteers to help plan and raise funds for the International Marine Conservation Congress. He also is a member of the Gulf of Mexico Alliance and the Society for Conservation Biology.
Location: United States